Blender BIM/ IfcBuildingStorey
I was playing with Blender, trying to assign different materials, properties, void. And then check if the IFC export still works after making an Array modifiers. As you can see in the colourful screenshot it worked perfect. :-)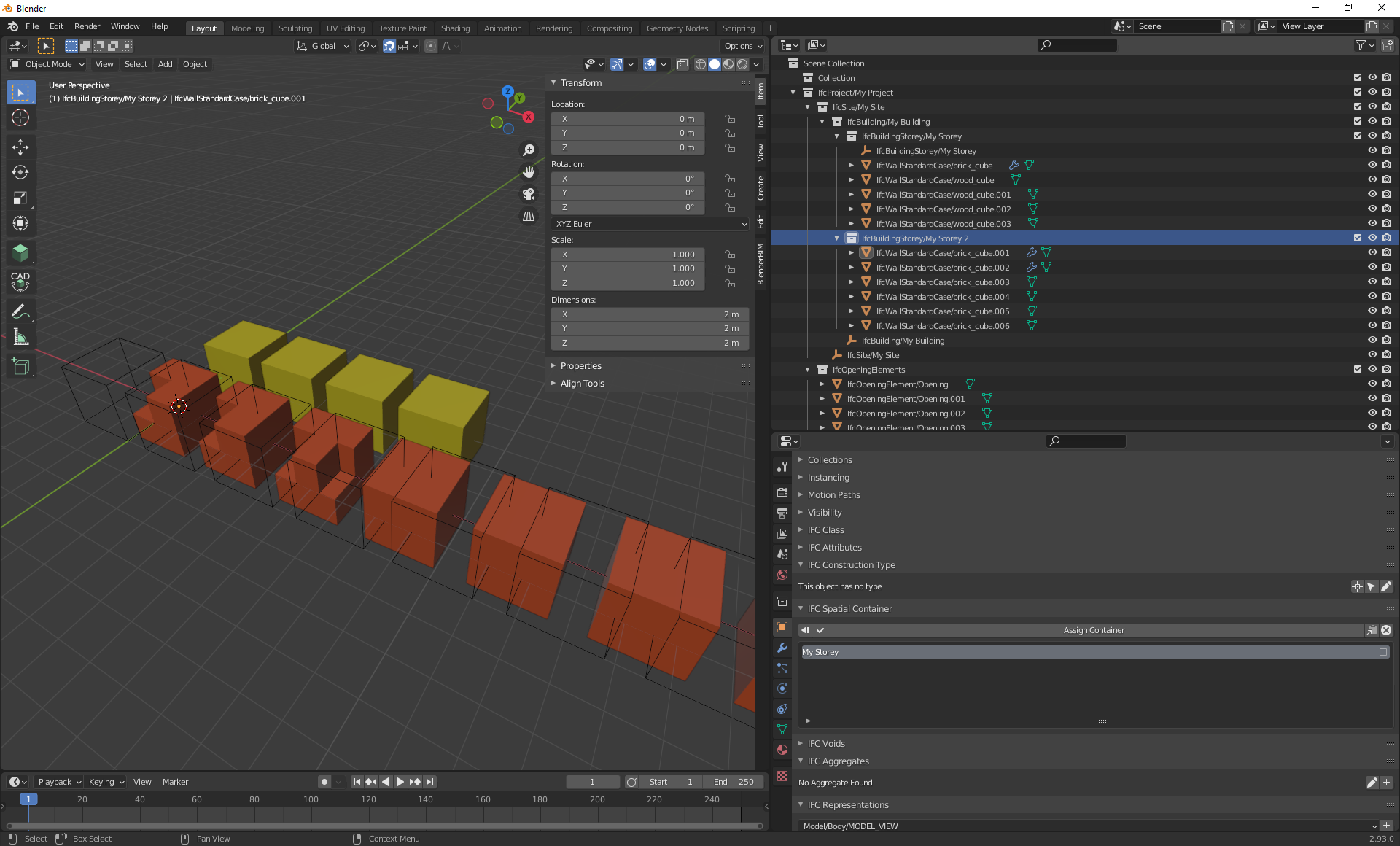 However I wanted to move some random cubes to another Building Storey, so what I did I just made a New Collection, renamed it to 'IfcBuildingStorey/My Storey 2' and move some cubes to this collection.
I checked the Object Properties to see which IFC Spatial Container the cubes were in.
But 'IfcBuildingStorey/My Storey 2' doesn't show up.
I tried exporting to IFC anyway (Technically it's not exporting as I understood, but you're directly modifying the IFC file). But no Building Storey 2 could be found.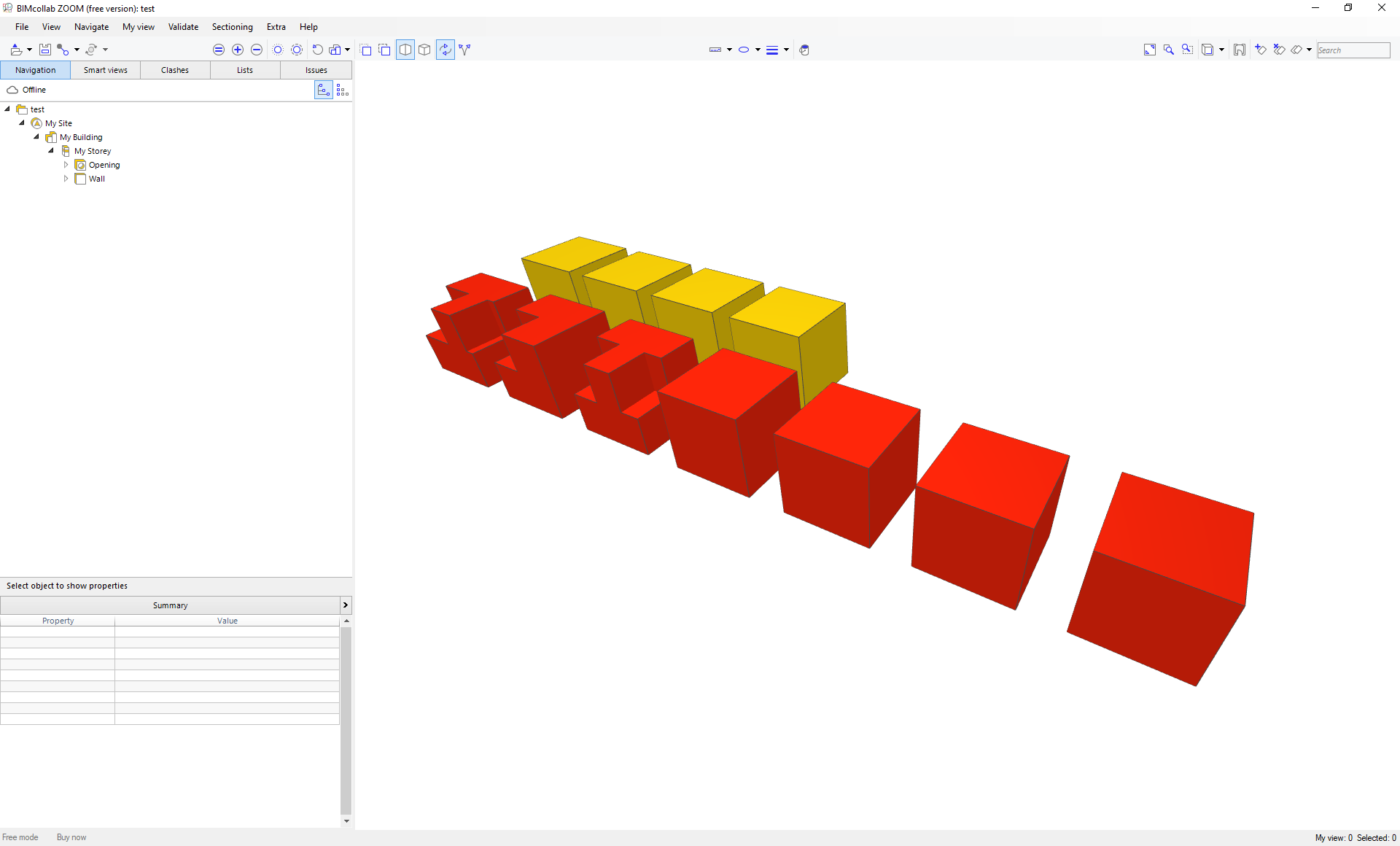 The question is quite simple. What's the correct way of adding another Building Storey?
Tagged: