IFC Export Multiple Storeys
Hi All,
I'm trying to export a conceptual structural layout for a building with multiple storeys using BlenderBim. The model was all produced within Blender. The Ground Floor exports fine but once I start adding more floors it brings up errors on export, similar to what I've attached.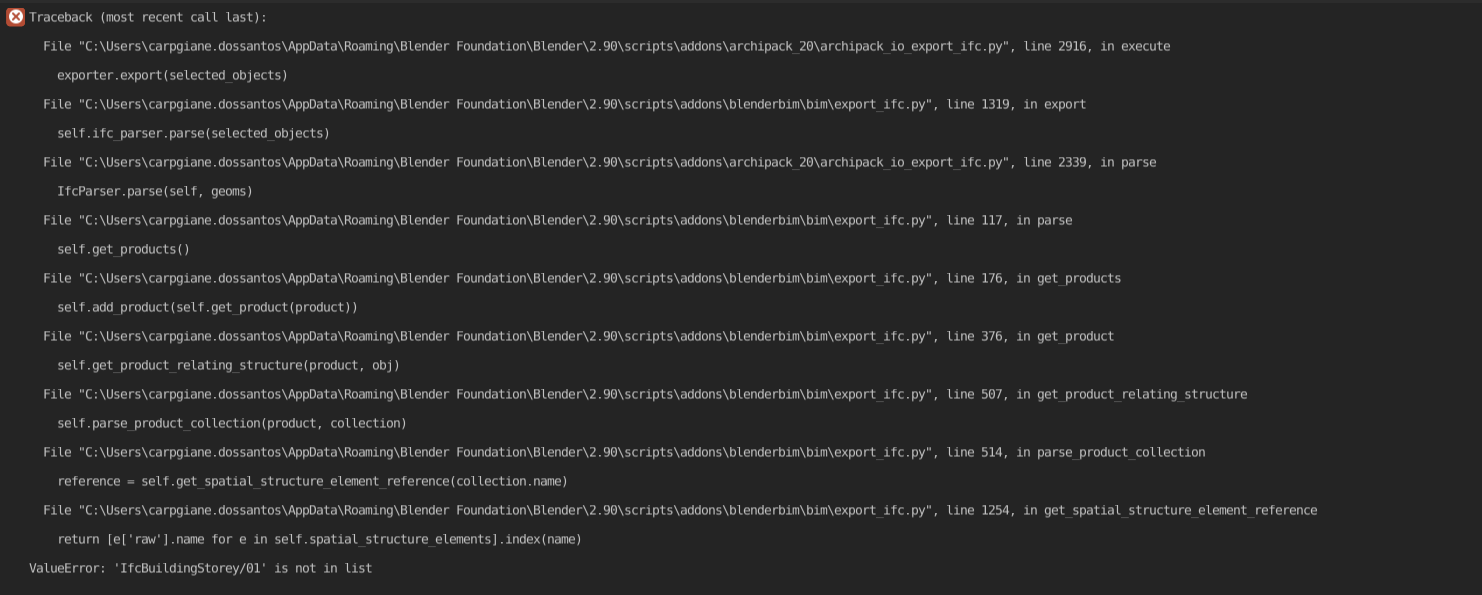 I've all also attached a link to the Blend file below
https://f-drive.mclh.co.uk/s/Gvoa8J9KGF4ifP9
Thanks in advance.