[IFC] import and merge
Good morning all
I am currently having problems importing IFC2X3 from civil 3D into blender,
I have this error message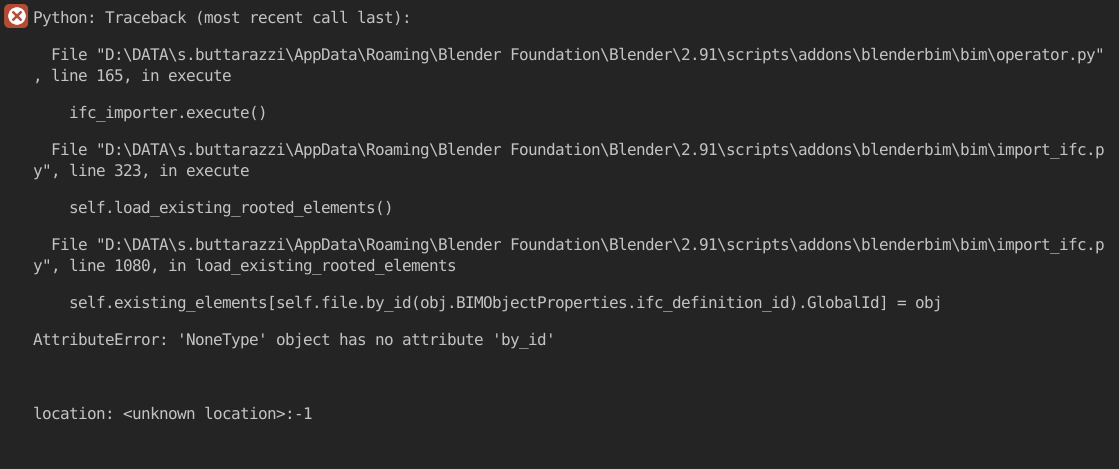 i tried to change the applcation name in the code of the ifc file, badly it didn't work
if you have any other idea?
I have ifc's that come from multiple sources.
I must must assemble with you advice?
I intended to create a box on each ifc to have a reference object.
thanks in advance
Tagged: