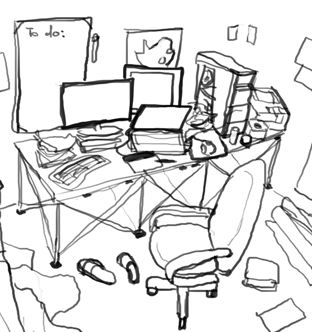 Ace
About
Username

Ace

Joined

Visits

2,603

Last Active

Roles

Member

Points

783

YouTube

Background (Architectural, Engineering, Developer, etc)

Architecture

Badges

19
Activity
Hi Lloyd,

How are you? My name is Allan Brito, and I'm an architect from Brazil. I'm the editor of Blender 3D Architect.

I'm helping to organize an event in Brazil about the use of open-source tools for architecture. It will happen in Rio de Janeiro by the end of this month. We are looking for possible speakers to share their experience with the use of open source in their projects, and I think you can contribute a lot to the event. This is an event sponsored by some of the biggest councils of architecture in Brazil (Each state has one).

We already have Dion Moult, Yorik van Havre (From FreeCAD), and Bruno Perdigão as part of the speakers.

The event will be on 10/31 around 18:00 (GMT -03:00).

If you are interested, please reply to this message and I can share more details about the event.

Best regards and congratulations on the work you are doing with BlenderBIM.
Allan

Ace

Hi Allan, Nice to chat to you, I am good andyou?
Amazing, I read your content for years when I started out using blender hahah
That sounds amazing, I would be definitely be keen to be a part of it!
I am just an architect using these tools though hey, not really like Dion & Yorik, I have close to zero development knowledge.
But I would definitely be keen if you'll have me

allanbrito

Hi Lloyd, I'm doing great!

Awesome!
One of the panels is about the experience of using open source in architecture, and they have are looking for an architect using BlenderBIM. It is an event for architects, so not being a developer is a plus :)
I will let them know that you accepted the invitation and then I can give you more details. Can I send you an email with the event information? Drop me a message at allan@blender3darchitect.com and I will reply with a possible schedule.

Hey, It's great to hear that you're familiar with my work! :)

Thanks!