Remove IfcSpaces with IfcOpenShell
I was hoping to get rid of the ifcspaces in a ifc exported from ArchiCad which I would like to link in to Revit. I tried this simple code:
import ifcopenshell
f = ifcopenshell.open(ifc_path)
for space in f.by_type("ifcspace"):
    f.remove(space)

But it seems like the basement needet the spaces to end up in the correct location.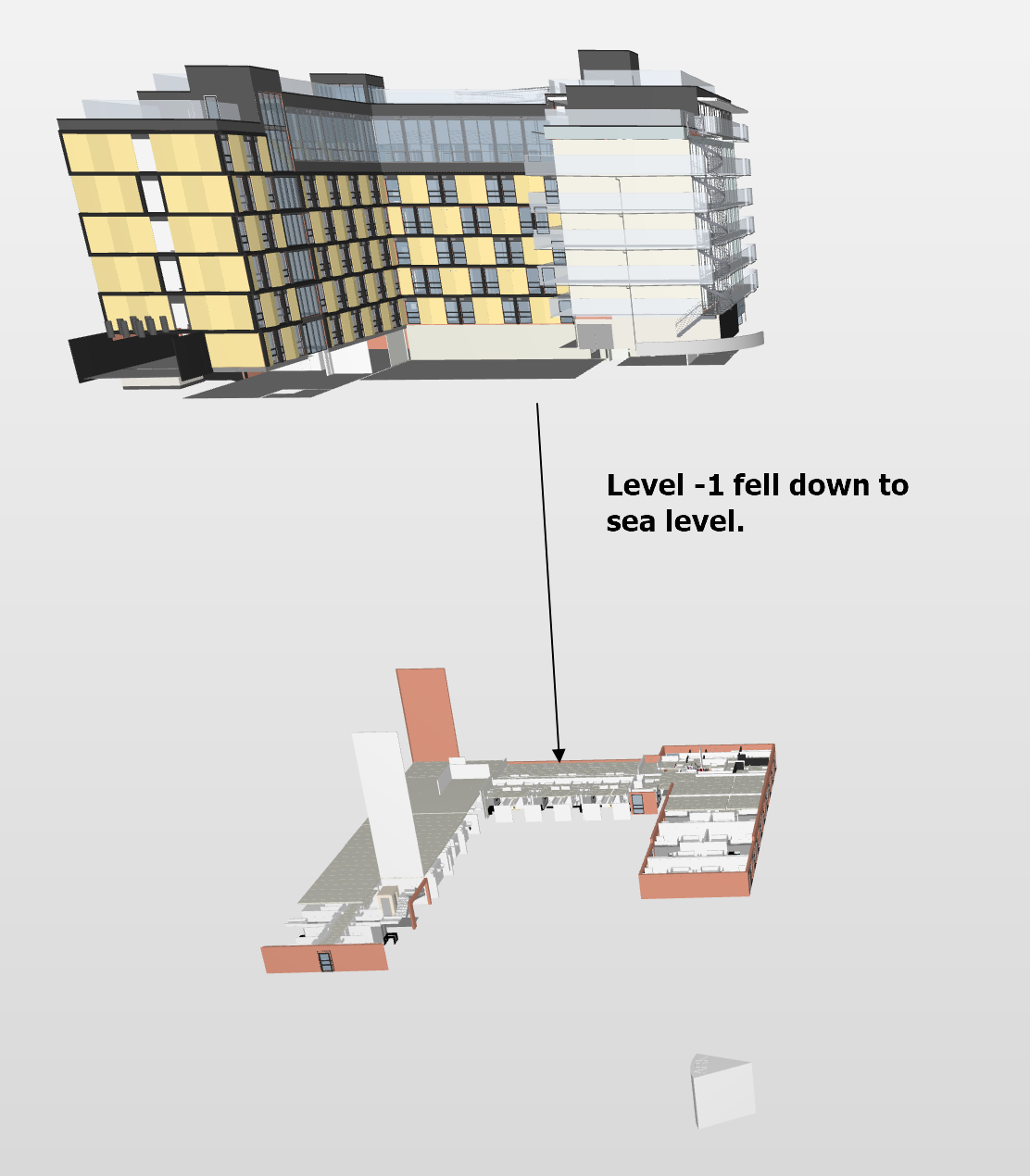 Is there any way to check if it is safe to delete an ifcspace element? I guess the best way to start is to figure out how the basement is dependent on the spaces to get the correct elevation.
Tagged: