[UI] Meetlat Icons topic
Hi there! I really appreciate the progress you guys making with OSArch/Blender. That is why I decided to give something back. Since I'm an architect and can't code I decided to focus my time on design.
Recently I started working on an icon set that can be used for the OSArch community. I am planning to make an icon for each IfcBuildingElement and the corresponding edit modes. I researched the icon style of multiple programs and decided to use the oblique cabinet projection style. That way the front of the icon is always good readable. When 3D is less readable I will use top/front view. In my opinion the default Blender icons are to minimalistic. Some more colors will help with the readability. I decided to use 3 main colors. Grey for basic shape, blue for additions and orange for the action. The faces have some subtle gradients like most program icons have these days.
Result so far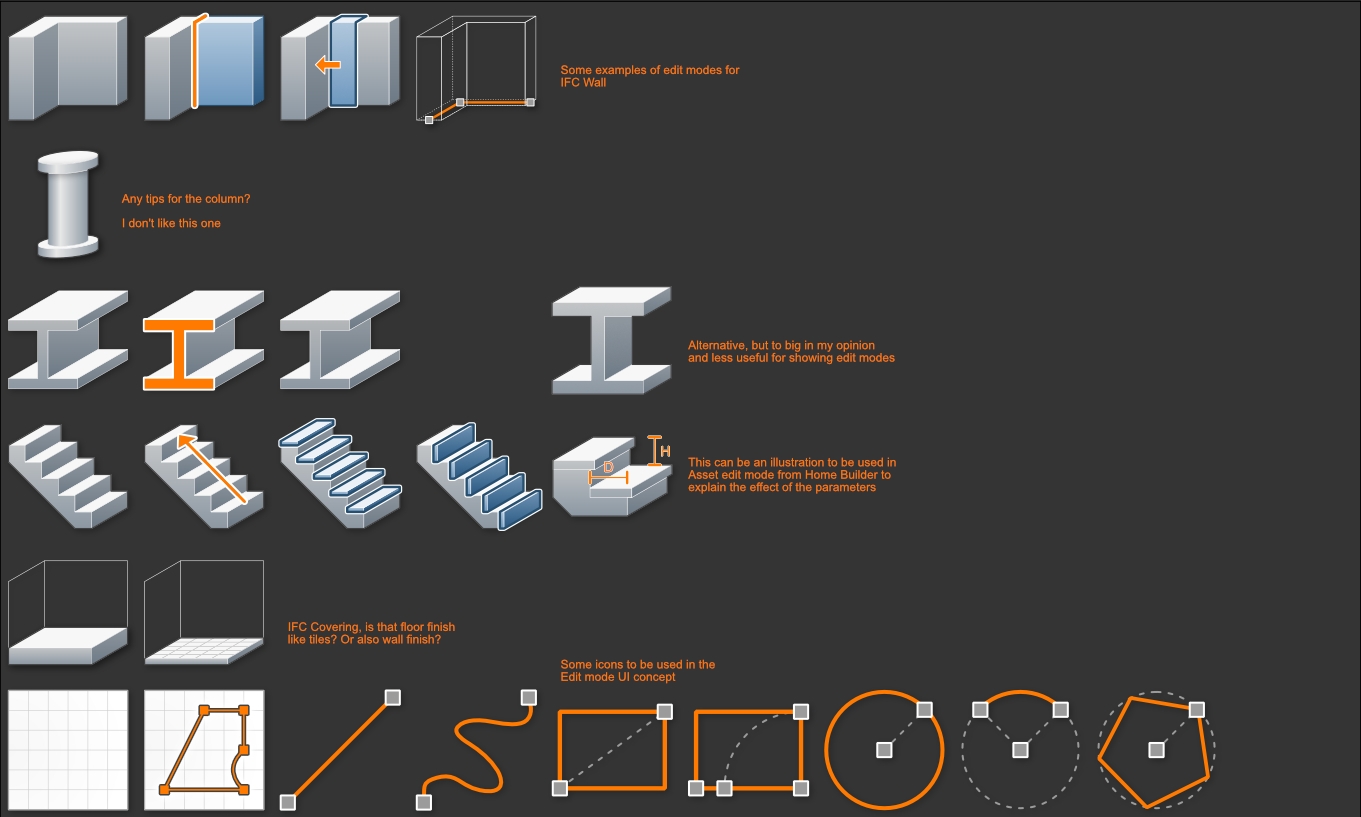 Whats next?
After I finish the first batch of icons I'm planning to make multiple UI concepts. Right now I'm planning to make:
BlenderBIM Pie menu UI Concept
Visual improved asset editor mode UI Concept for Home Builder
Editor UI Concept based on the Grid Modeler add-on
Feedback?
I would like to know if these icons can be useful for you add-on creation. If so, I would like the know the best way to export the icons. I can export them to SVG without the shadows or to a PNG file with the shadows. Should I make a Github page and place them there? What would be the best license? I don't want the Icons to be used in commercial add-on/programs without my permission. What do you think about colors/style?
Request?
I can make icons in this style on request. Please describe the icon you want to have and give me some examples.
Tagged: