Embed forum into Wordpress site
We are doing a test of embedding the forum into the Wordpress site (https://osarch.org/). Main reasoning would be to have consistent navigation bar and footer on the site and the forum.
Test it at: https://osarch.org/discussions-2
If we decide to switch forum solution (to Discourse) as discussed in Forum / wiki questions the same exact solution will not work. Here's some discussion on embedding Discourse into another site.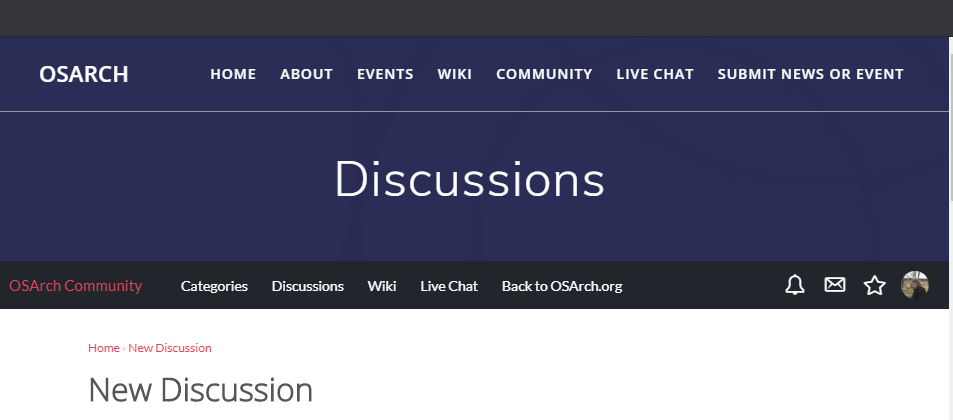 However, testing this made me realize that we need a specific top banner for the forum anyways, since it contains UI for the forum itself..
PS. This post is created from the embedded version.