[Speckle] QGIS Connector - We want your feedback!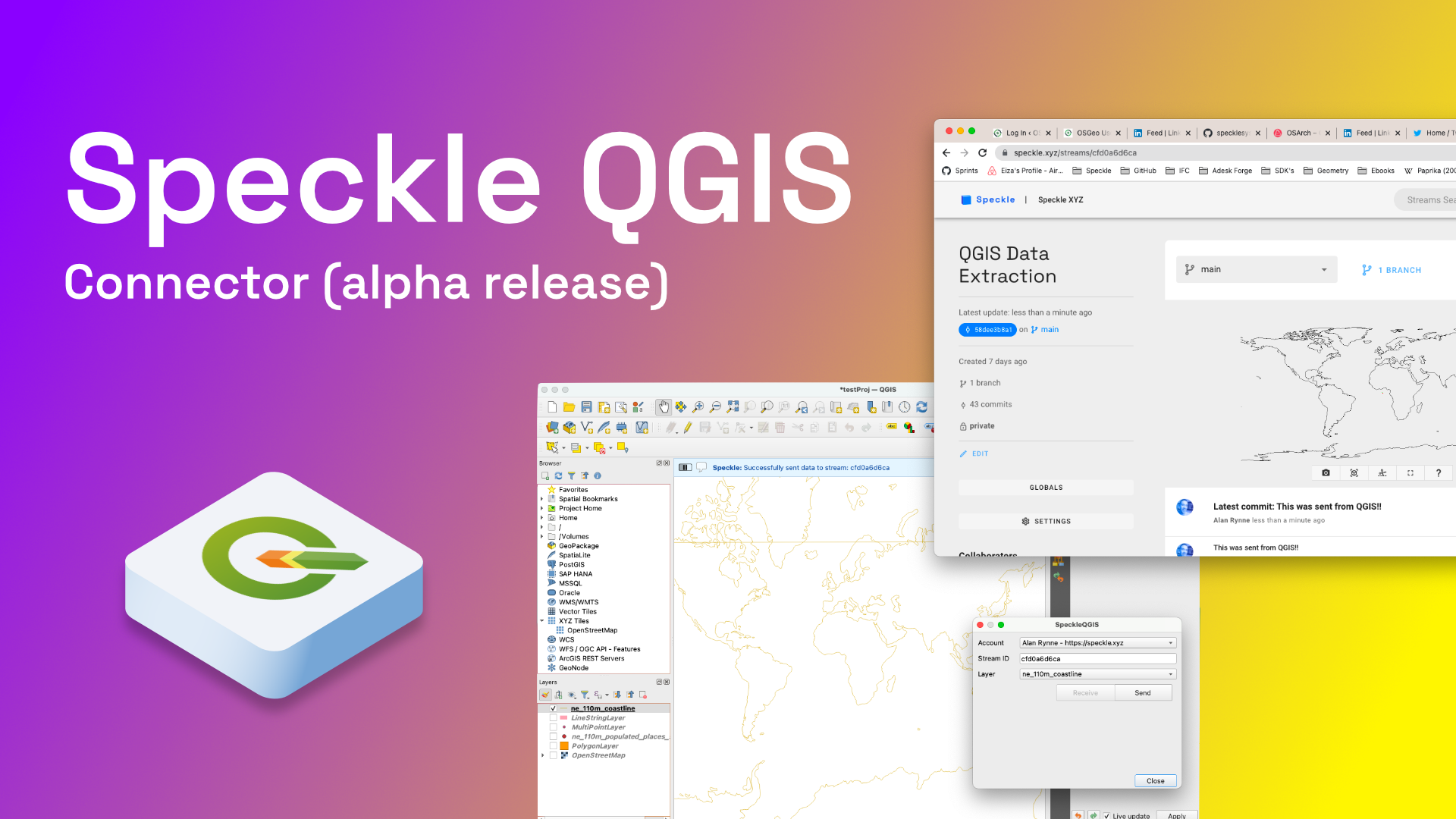 Hey OSArch community!! I'm Alan Rynne, from Speckle.
I'm here to announce that we're developing a new Speckle connector that will allow to send geospatial data from QGIS directly to Speckle. It's currently super early days, and there's a lot of work to do still... but we're looking for users willing to try it out and give us their feedback on what works, what doesn't and what's missing!
If you'd like to be one of the first to try it, we'd love to hear from you! You can learn more about it on our Community forum post, or reach out to me directly if you're shy 😁
https://speckle.community/t/qgis-connector-wip
Instructions on how to set it up are in the connectors GitHub repo:
https://github.com/specklesystems/speckle-qgis
You can also let us know if you hate it. No hard feelings 👍🏼😉