Blender BIM + Archipack/removing IFC elements
I have modelled two walls with Archipack, with one I applied the modifier and the other I did not.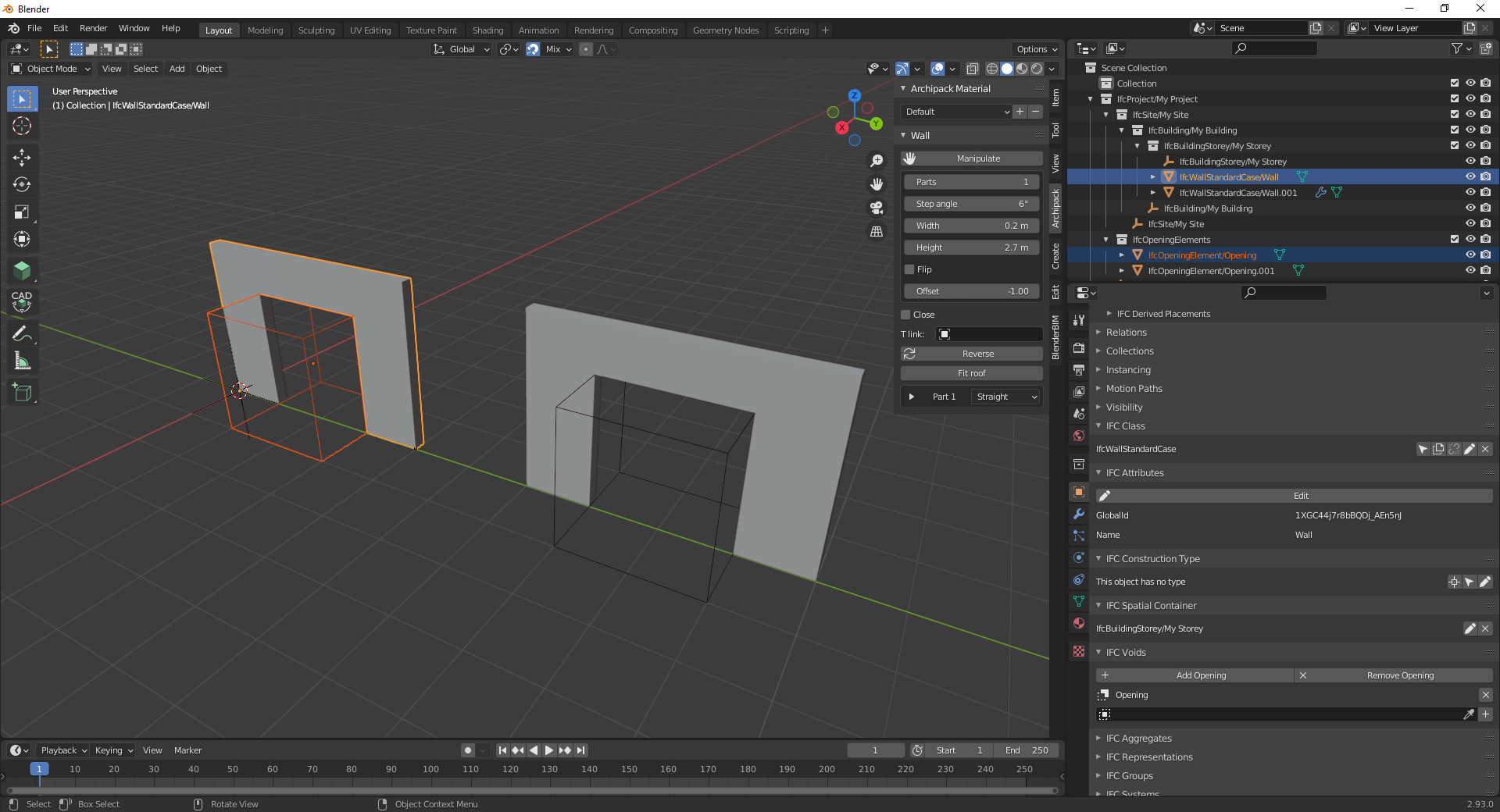 When exporting to IFC I get some weird results, but that's not the point of my question.

The one which looks weird I didn't apply the wall modififier.
I wanted to test if I could remove a void.
I used the remove void button, instead of delete;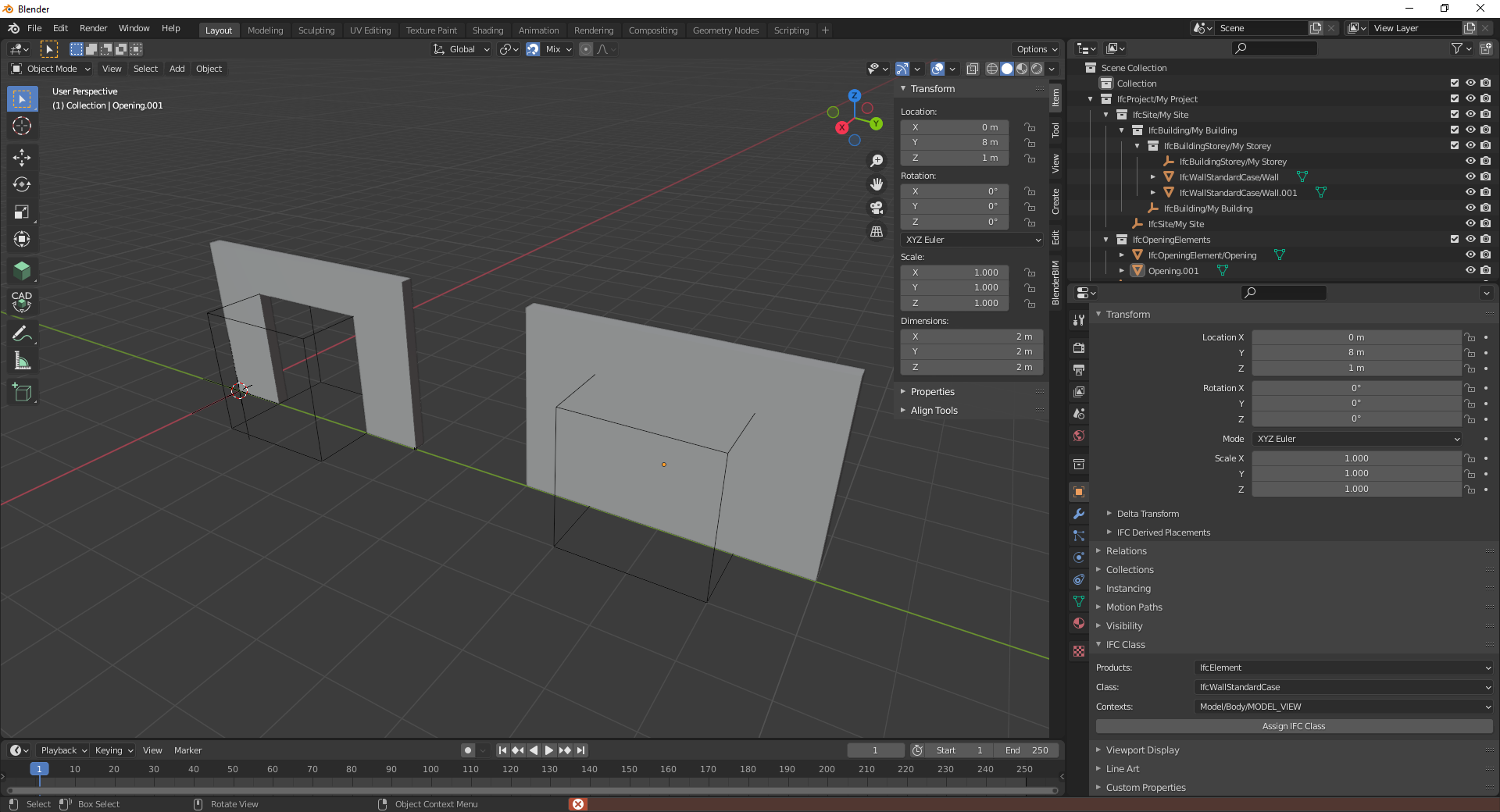 Which worked in Blender.
When exporting to IFC it says the IFC element does not exist. Here the console output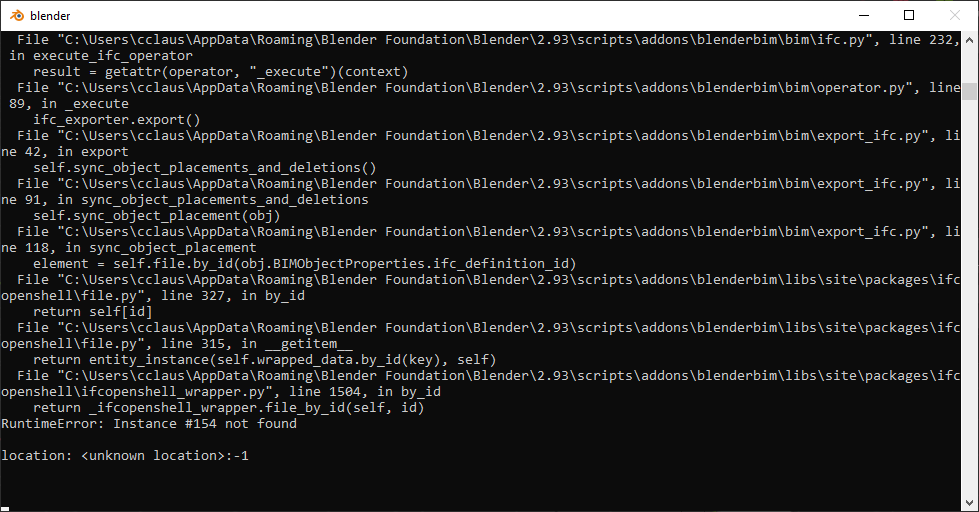 Now this is a small example. But as I understand the IFC Schema is built on a hierarchy, I just can't delete elements in Blender and export it to IFC again. Because it misses relationships which were already exported.
What is a good workaround to delete elements which are dependent on other elements? Void being the most common I think.
I would like to understand this., why does BlenderBIM modify the IFC directly? Isn't it more convenient to built a whole new IFC every time when exporting to prevent things like this?
Tagged: