Reassign IFC Class and PSets
Hi everyone,
when I am trying to reassign to an object a new IFC Class and create its PSet, it does not get values from first class.
Let's give some examples: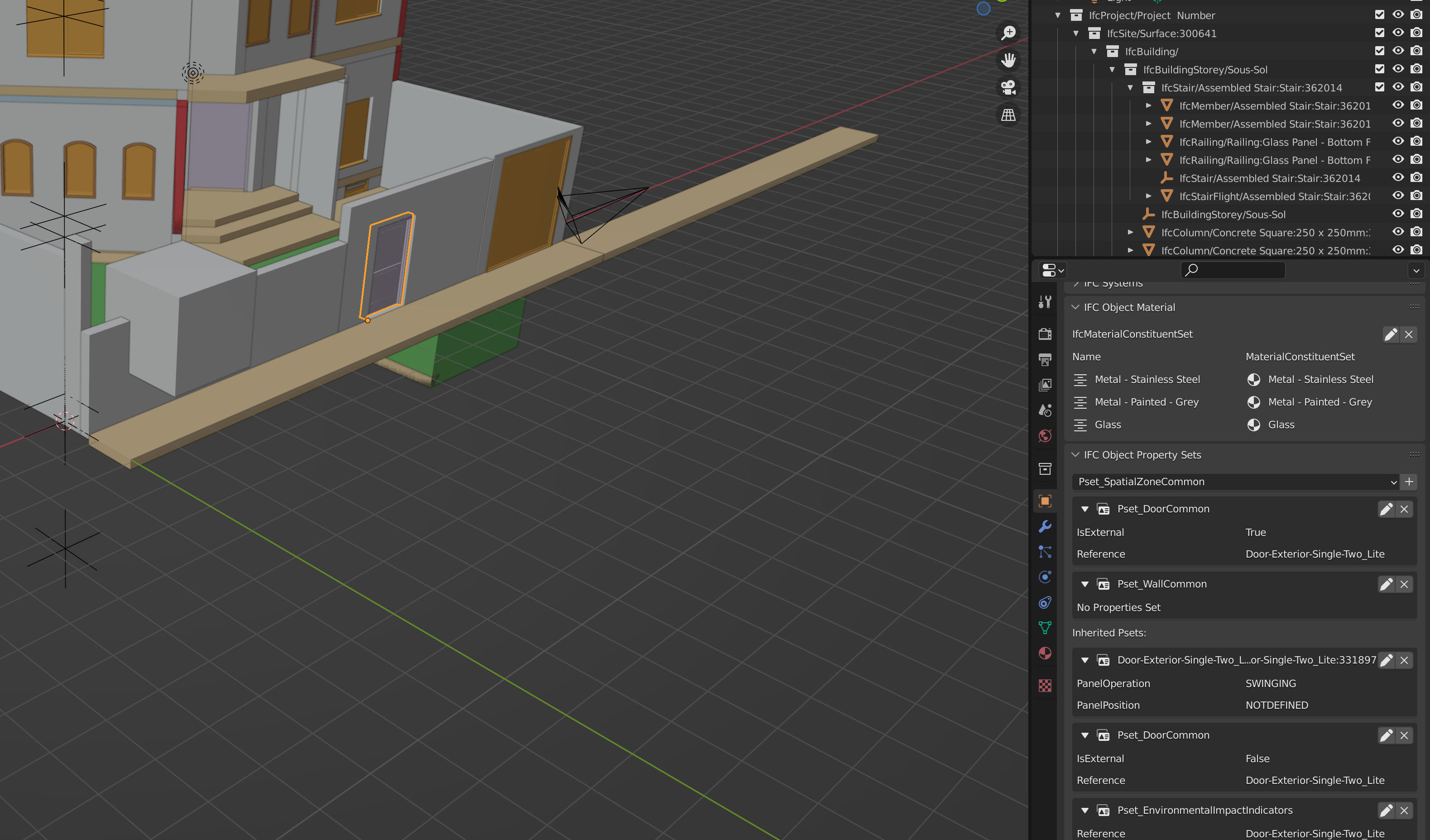 IfcDoor object has IsExternal property and if I reassign that object for example as IfcWall, I have to give that value of same property for new class. I mean, it won't be taken from IfcDoor.
I am testing in that way because sometimes the IfcClasses are not being assinged by Revit. If I would like to edit it in BlenderBIM, I would then have to enter values again.
Does it make sense?