IfcElementQuantity in the BlenderBIM add-on
I was trying to assing some quantities to different IFC elements, and I have collected some questions:
Why is there no 'NetSideArea' for IfcSlabs ? Because now the BlenderBIM add-on appears to quantify the whole surface of the IfcSlab. Maybe I am doing something wrong?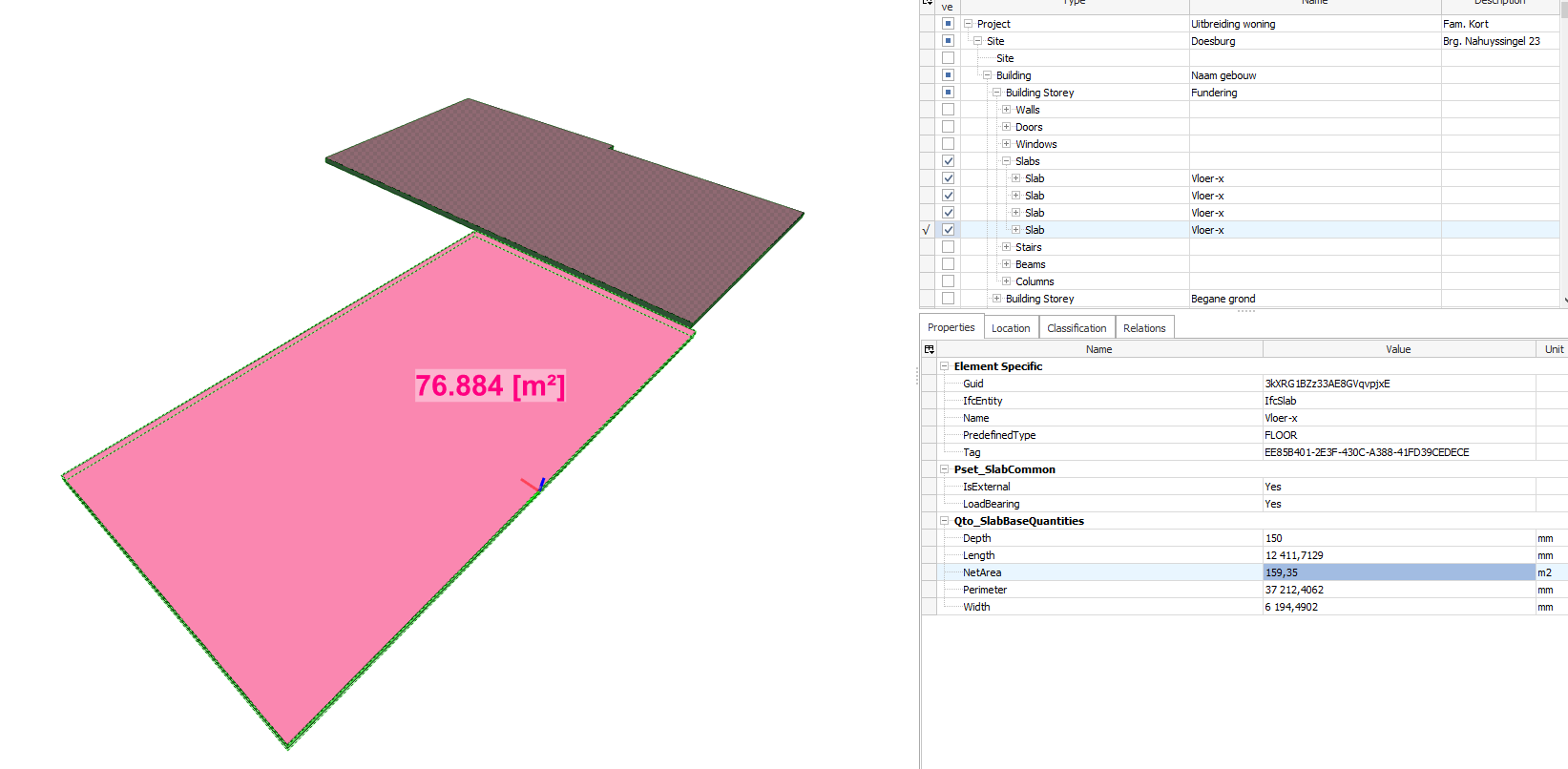 Because when I select a IfcWall, 'NetSideArea' appears in the BlenderBIM add-on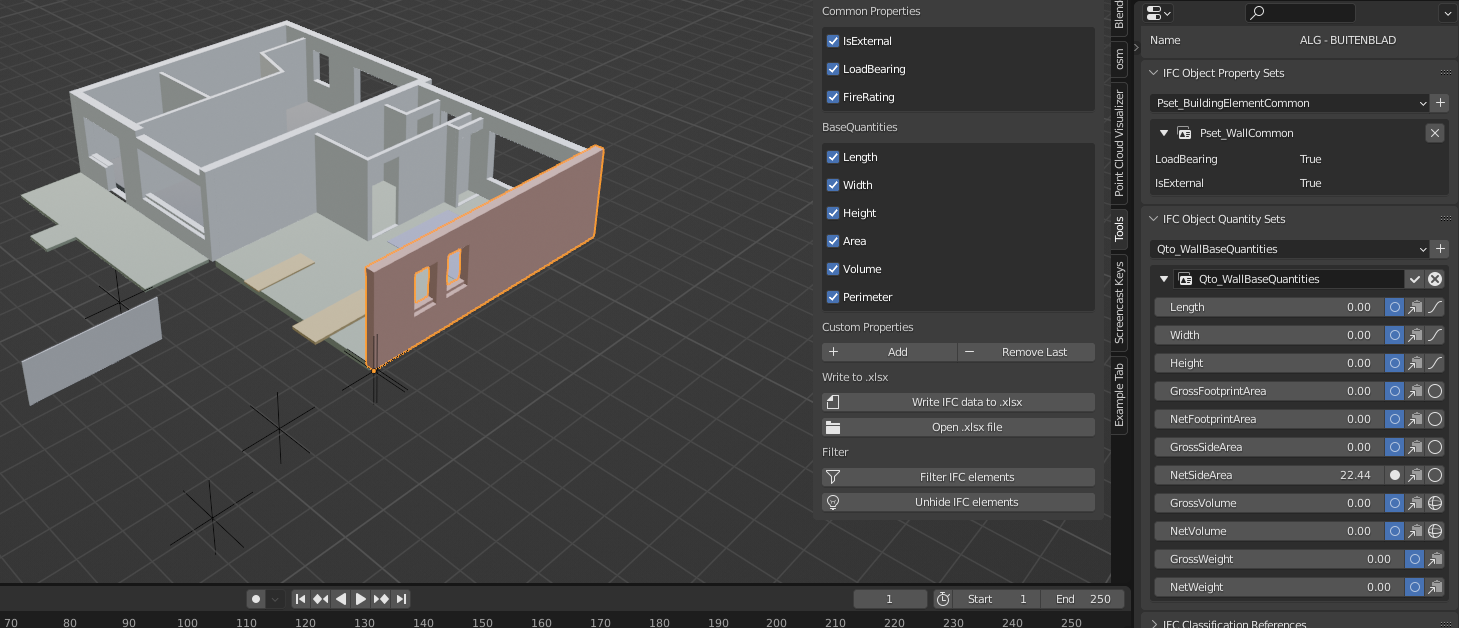 But validating this calculation in BIMVision is making me doubt the amount of the net square meters


More a general question,
What would be a fast workflow to quantify an IFC file?
Is it possible to calculate all the NetSideArea of an IfcSlab or IfcWallStandardCase in one go?
How does the calculation even work? It calculates it from Blender geometry of IFC geometry? It's a really nice and impressive feature though.
Tagged: