3D concept sketching with greasepencil and IFC
I like to sketch. I never learned 3D sketching myself, but I did a lot of 2D sketching when I worked in an architecture firm. One issue I've always noticed is how BIM programs are generally not friendly to the early concept / design phase when it comes to artistic experimentation. We tended to use a lot of other 3D programs for concepts, and 2D sketching, and would later have to re-model in BIM programs.
Wouldn't it be nice, if, say, we could sketch in 3D and use it in BIM software, and even assign them semantic metadata, so that from early concept to late stage - the BIM components are seamless? But more importantly, the design intent has less potential to be lost as the design changes hands from the designers to the drafters in larger firms?
Say, for example, this little piece of fusion urban design: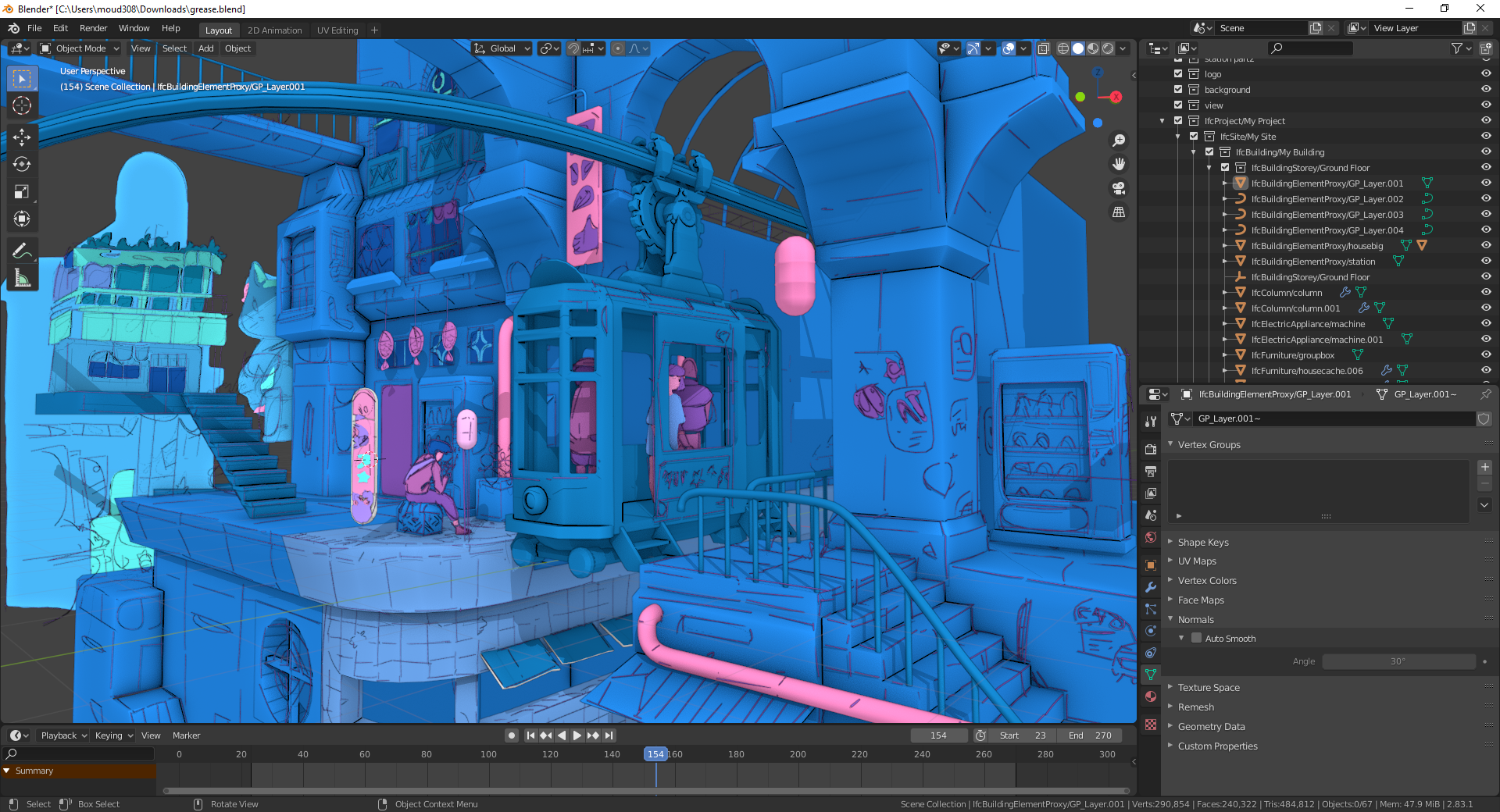 ... another shot ...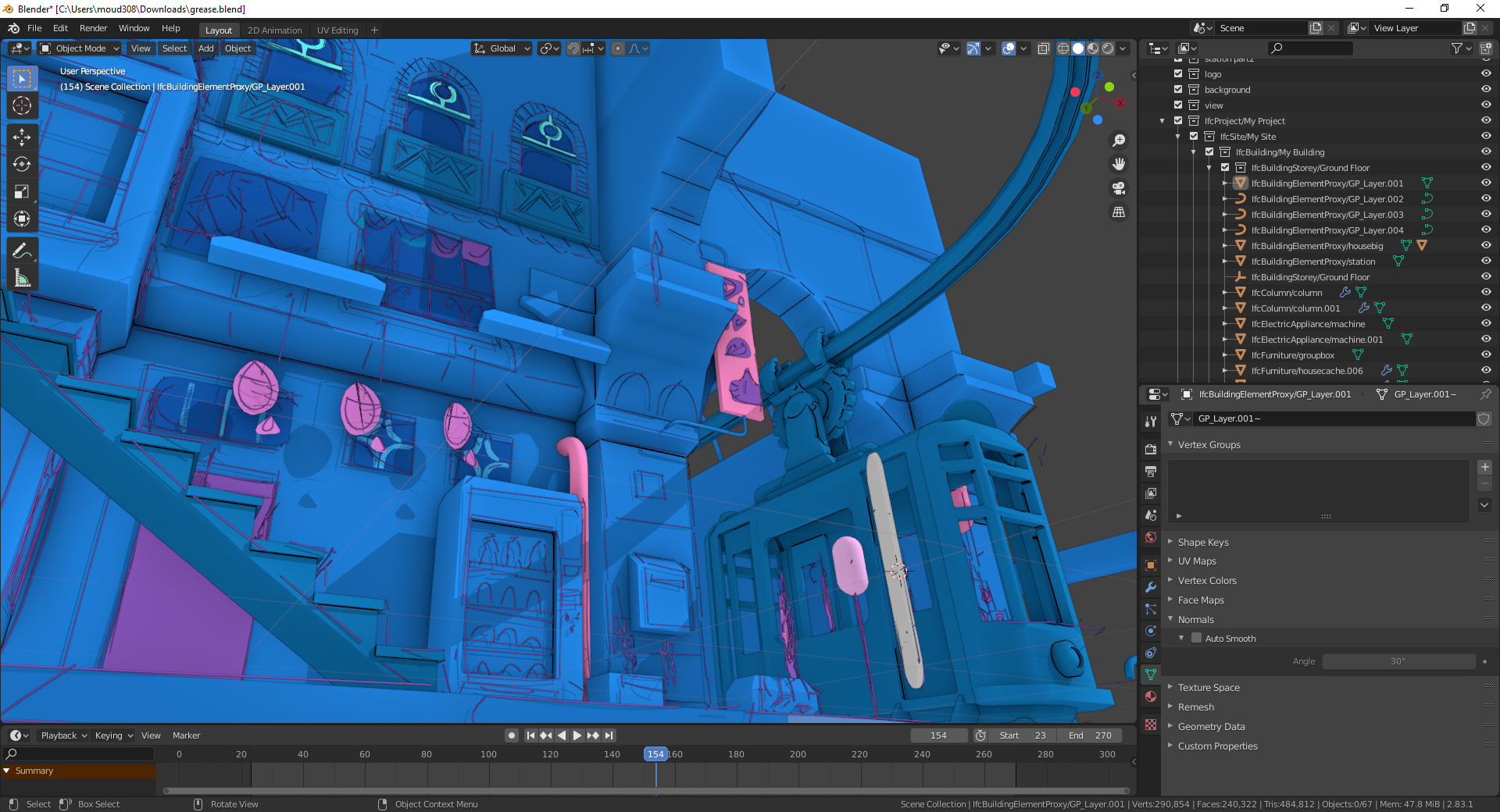 Original license:
Tram
====

Animated grease pencil demo file.
Blender 2.82 Splash Screen 

Credits: Andry Rasoahaingo - License CC-BY-SA 3.0
https://dedouze.com/

So, greasepencil + IFC? Let's do it! And, let's take the IFC and bring it into Revit (I have selected an IfcStair as an example)!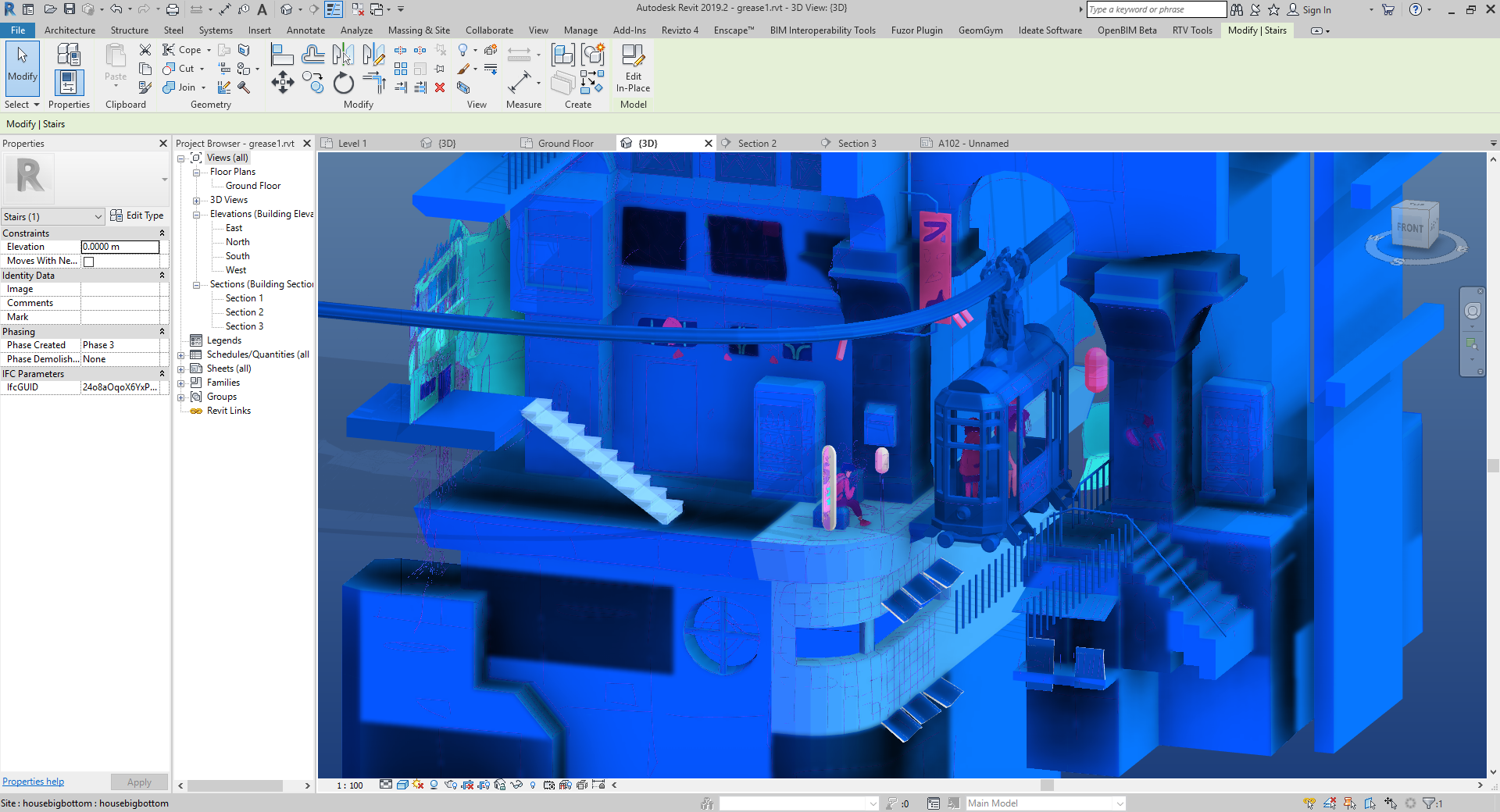 ... another angle, with more prominent greasepencil ...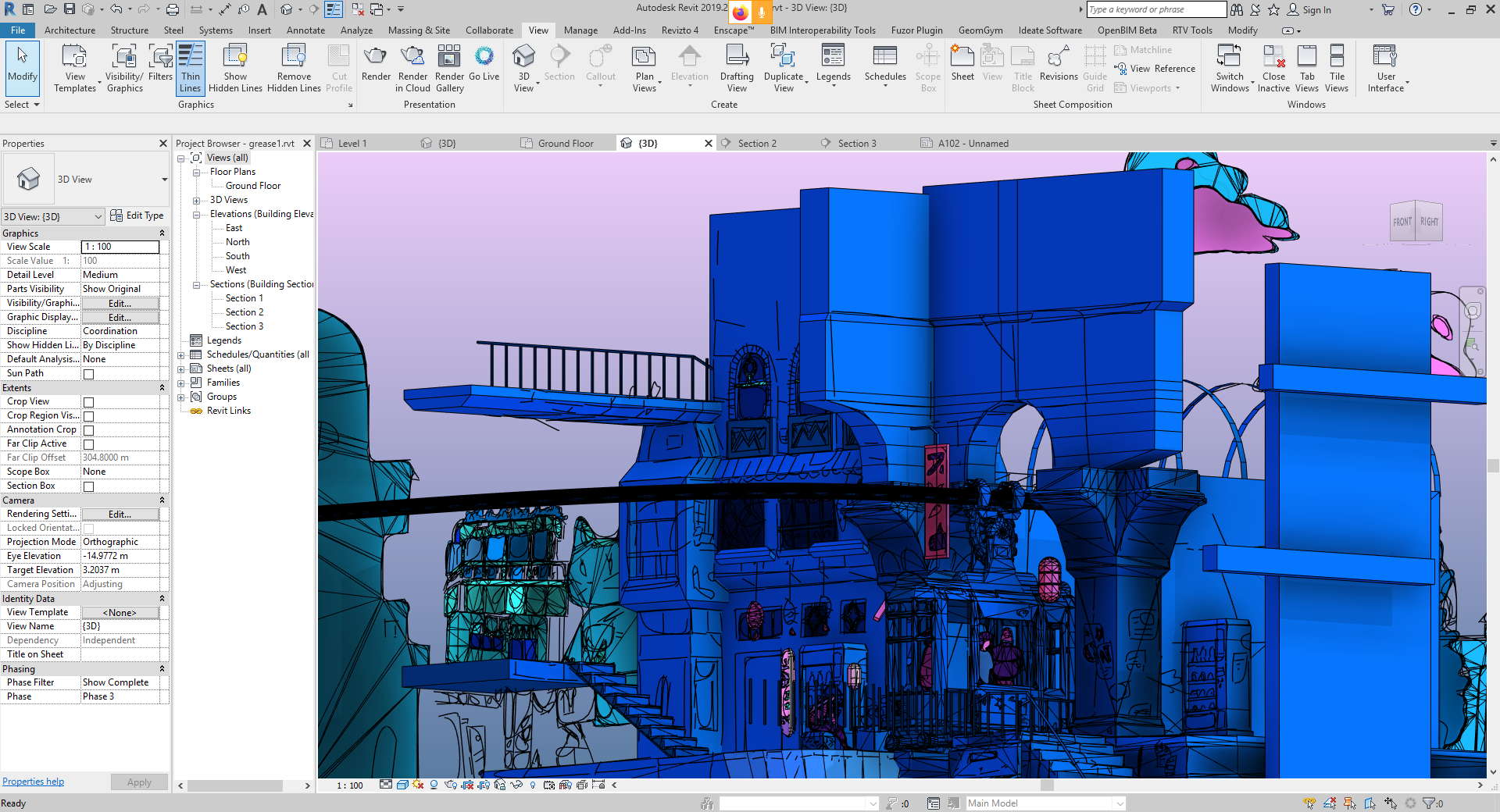 Let's take it a step further and start cutting sections and annotating: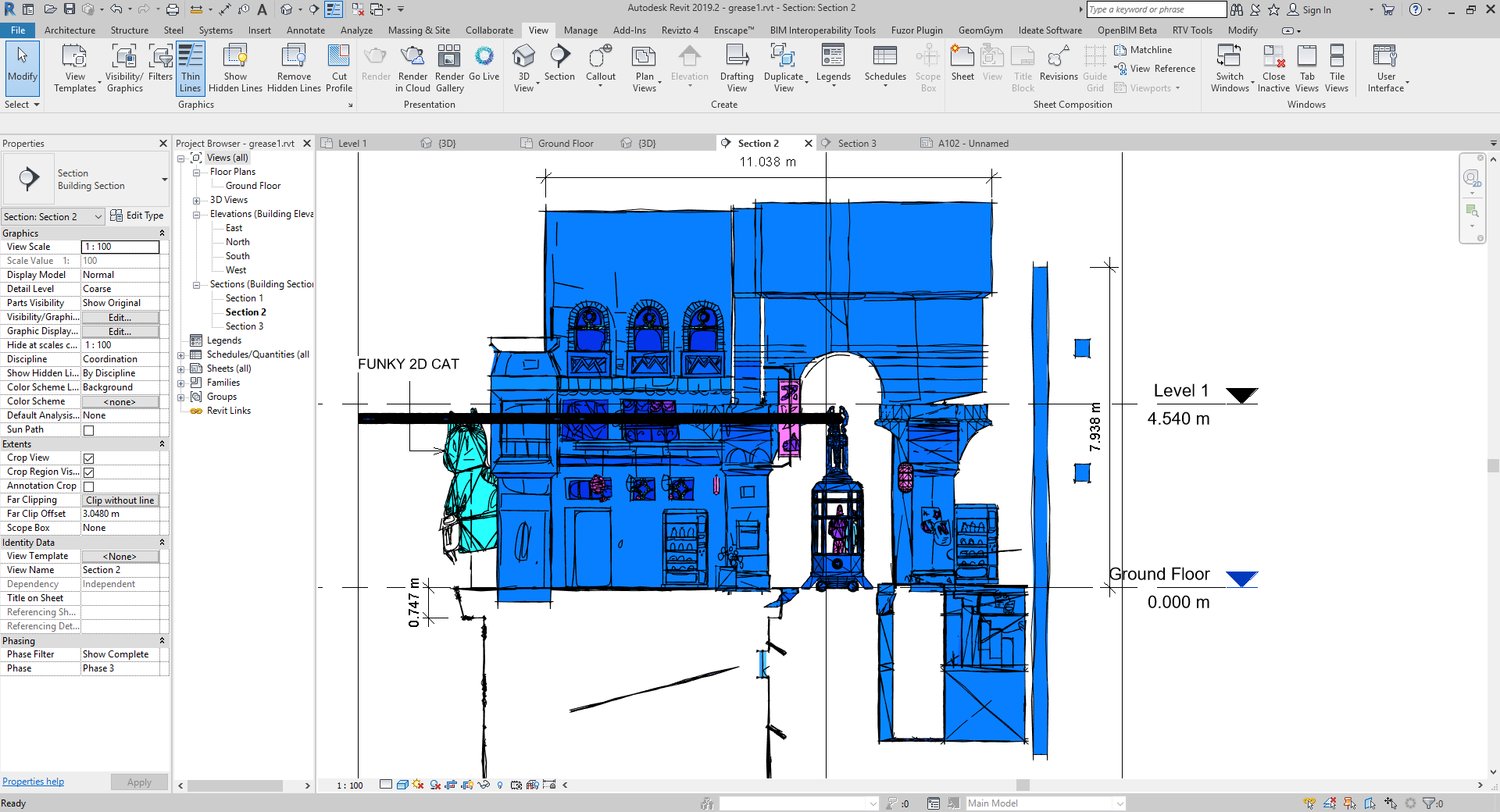 ... and one more section for kicks: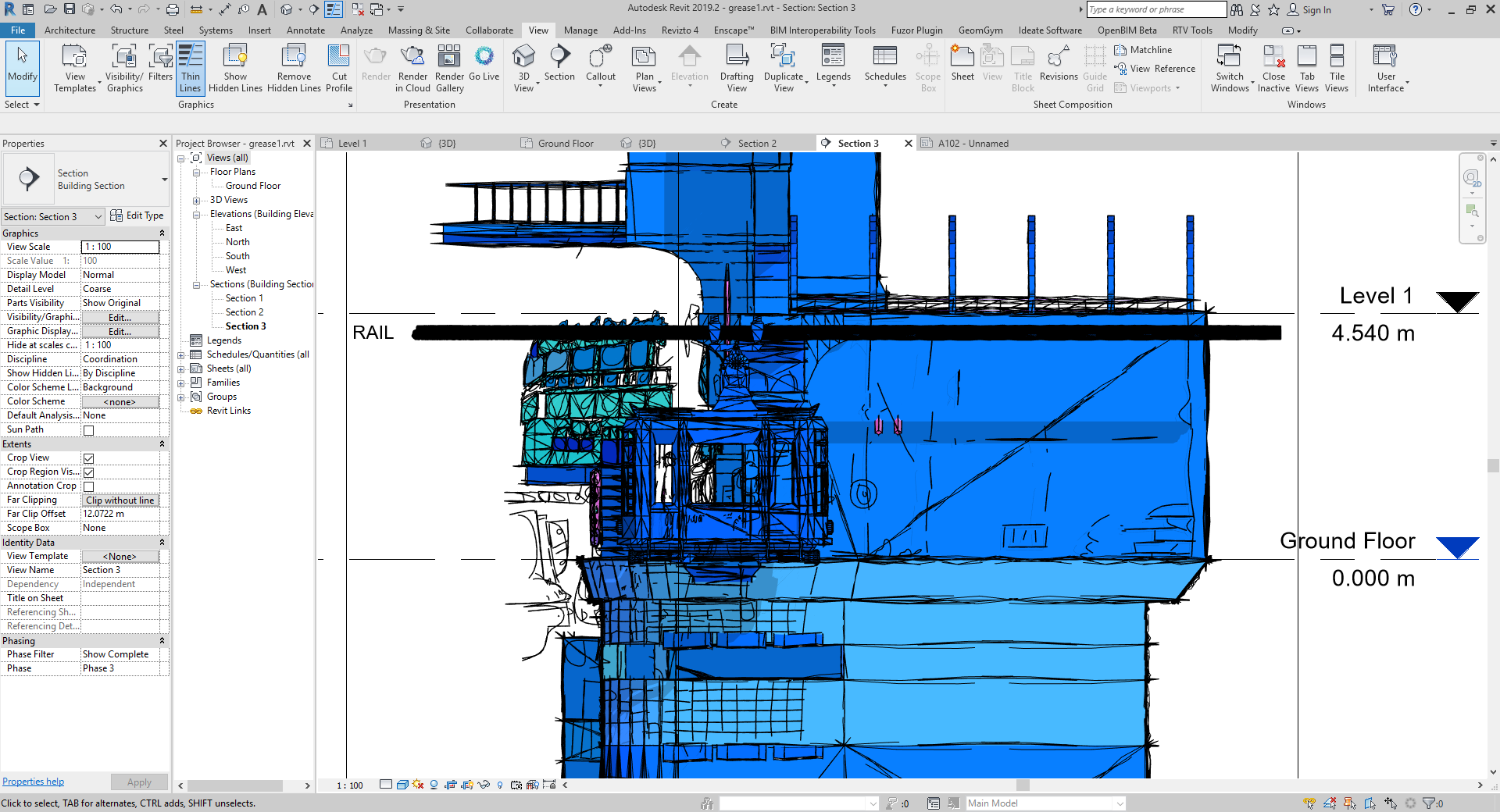 The greasepencil to IFC conversion still has some quirks, and Im sure I've broken a lot of geometrical topological rules in the process, but as you can see some of it certainly comes through nicely. A starting point, I guess.
See for yourself - the attached grease1.ifc is only 7.1mb :)