BlenderBIM - Best way to clean up a mesh
Hi everyone,
We have a Sketchup model that we are going to use as the existing conditions for a project, and we are trying to convert to IFC. We converted from Sketchup to Blender, but some meshes have a lot of problems (holes, interior faces, unlinked geometry) and are not closed solids. Because of that, they won't show properly on the drawings.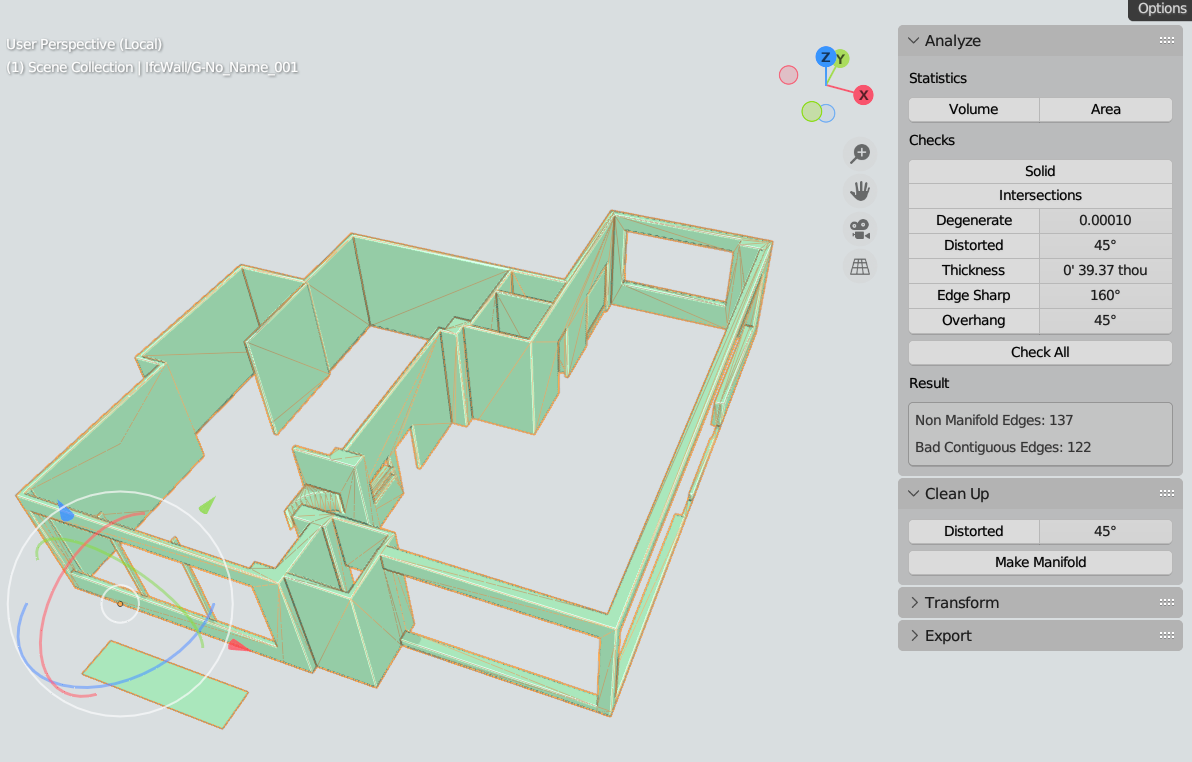 Any ideas on how to automatically fix these meshes? I tried to use "3d-Print Toolbox" addon, but the result was not great. Then I used the remesh modifier, which worked, but oversimplified a lot of details.
Ultimately, we have the option to remodel directly in BlenderBIM, but I'm just checking if we have better options.
Tagged: