Full native representation roundtripping in the BlenderBIM Add-on
The current approach in most authoring tools is as follows:
Import, by conversion to platform (Blender, FreeCAD) specific schema
Export, by conversion from platform specific schema
Life is hard, let's do an MVD.
Nobody seems to have succeeded in this approach, as there is a huge amount of data loss in this process. The largest symptom of this is retention of the IFC representation. Whenever you see geometric losing its parametric capabilities, this is a symptom of this occurring.
A common mitigation strategy is to make the conversion to/from parametric geometry smarter. This is a lot of work. FreeCAD has gone this route, and same with the BlenderBIM Add-on to some degree (much less invested than FreeCAD - Blender meshes first, and experimentally preserves some basic shapes later). Not to mention this work will never be complete - there are combinations of primitives in IFC that will never exist in any geometry kernel (alignment curves, I-beam/SHS profiles, point clouds).
I am proposing a new approach, whereby the IFC representation model is retained in the authoring app - and the authoring app offers a fine-grained editing capability to edit parts of the shape representation tree. This retention of the IFC representation will theoretically allow 100% parametric geometry round-tripping with no data loss.
In short, this button becomes possible: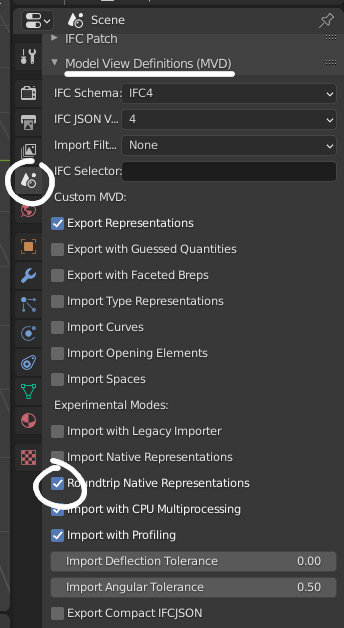 This first commit creates a proof of concept, and I have successfully demonstrated a round-trip of a medium sized file full of parametric geometry with zero parametric geometry data loss (still other data loss at the moment): https://github.com/IfcOpenShell/IfcOpenShell/commit/6cc4ce46c20cd3050070e8c63306a767bf36016b
Will keep this thread updated with the progress, as I suspect this could be a game-changer for IFC authoring.