Bpypolyskel: open source Python library to generate hipped roofs

How to fit a hipped roof to the footprint of a building? No problem, the bpypolyskel library provides a single function that does the whole task automatically. From the footprint of a building, its straight skeleton gets computed. From this skeleton all faces get extracted and the height for every vertex of the straight skeleton is calculated. All these computations can easily be done in Blender, but the library may also be used in general purpose applications.
The bpypolyskel library was tested against all 320.000 hipped roofs in the OpenStreetMap database. It runs successfully for 99.99% of them.
The bpypolyskel library is hosted on Github: https://github.com/prochitecture/bpypolyskel along with an extensive documentation.
The library became an essential part of the Blender-OSM addon. Below is the result of the OpenStreetMap import of a district in Kuala Lumpur that is densely packed with all kinds of hipped roofs: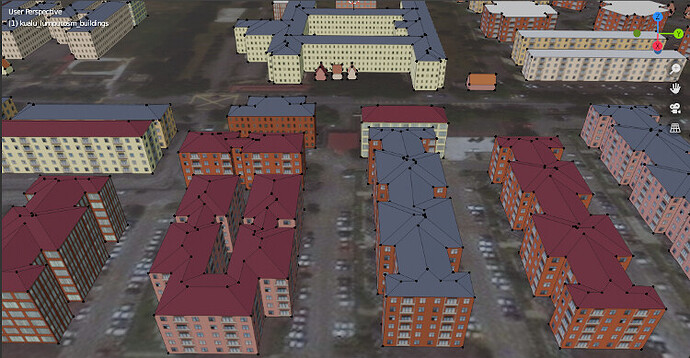 Tagged: