MEP Systems in BlenderBIM
Hi people,
yesterday I imported an HVAC system designed in Revit to BlenderBIM. All the geometry and most of the IfcClasses translated nicely, but it is lacking in IFC Object Property Sets. The property sets are loaded with properties, but their values are not correct(equal to zero). As seen in the image: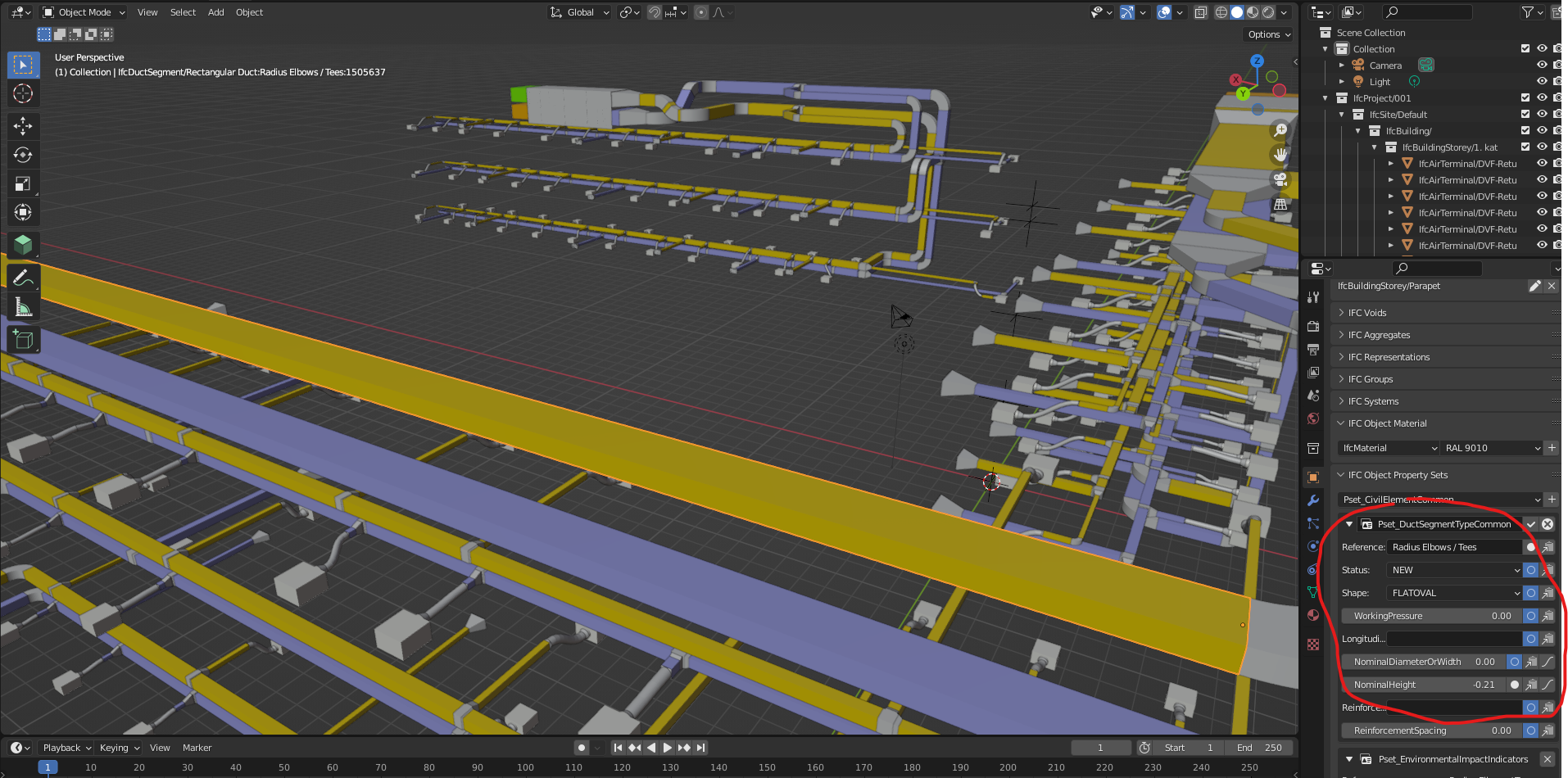 Obviously, that is an issue of the proprietary software that exported the model, but it is also an issue of BlenderBIM, since the geometry is not related to the values. I would like to try and work on improving the MEP system modeling, and since it seems there aren't many MEP guys around this could be a good place to deal with MEP related development in hope that it gains some traction.
Since I am new to BlenderBIM and not really experiencend in both python and overall IFC schema, I could use all the help I could think of. For starters, I downloaded the latest developer build so I can research it and figure it out as much as I can.