[BlenderBIM] IfcMaterial Management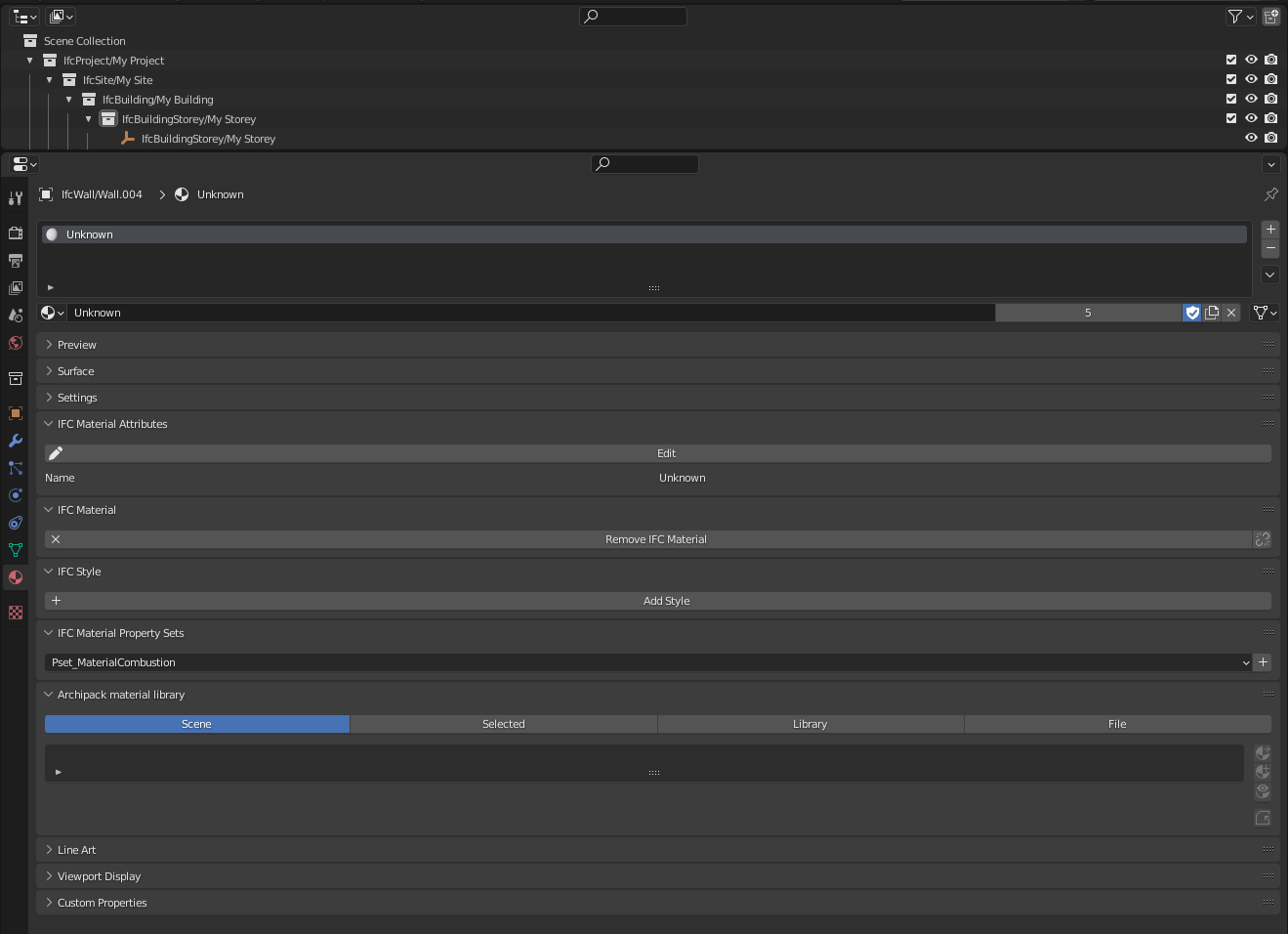 Several questions which are related
1) Is there a possiblity to assign an IfcMaterial on the IFC4 Demo Library? I would like to have a "brick" or "concrete" wall in the library. Or a country specific library.
2) Is there a way to manage multiple IFC materials through a spreadsheet or something similar? Or are people working an an IfcMaterial Library I'm not aware off? With render and hatch preview of surface and section hatch patterns.. Similar to the Revit material library I think.
3) Does IfcOpenshell allow to create a IfcMaterial from scratch programmatically?
I attached a BlenderBIM screenshot, but it would be really cool if be a stand-alone material management thingy exists which is able to communicate with FreeCAD as well.
Tagged: