1-day BlenderBim + Opensource workflow accredited course
Yesterday I gave a 1-day online workshop introductory course to an Opensource workflow for Architectural design using primarily Blender & BlenderBim. It was accredited to bring in as many people as possible and was advertised for my local Architectural association GIfA (Gauteng Institute for Architecture) and distributed through my local CPD course supplier.
You can find it linked here:
https://www.cpdcentral.co.za/courses/2d-3d-modelling-software
I spent the last two months creating it and getting the accreditation with my local Architectural association, and I was GREATLY assisted by the distributor of my CPD (continual professional development ) courses, Who seems to similarly be very keen on Open source software. It's a pay for course (we had to pay for accreditation) but we agreed the content could be shared on other platforms but just without the accreditation.
The content was an amalgamation of the tutorials on youtube and quick overviews of different tools and software's found here and a few elsewhere, including blender and blenderbim, homebuilder, meshroom and stable diffusion. With Q&A and polling elements. Everything I went over in it is frequently discussed here.
It is kinda similar in flow but not as well presented as this brilliant video overview from @yorik a few years ago: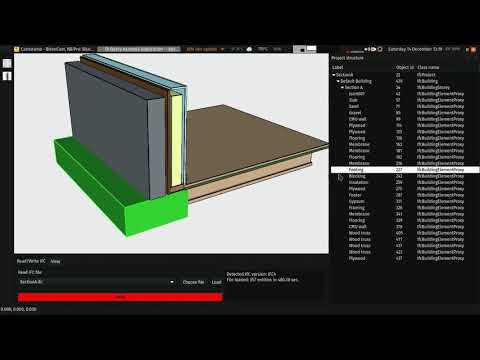 The workshop was done live and everything that could go wrong did (especially with homebuilder and stable diffusion) but I think I had a good crowd and it overall seemed to be very well received and attended by about 30 people / architects.
It was really my attempt to make something that was accesible as possible, see what kind of interest there might be, and see whether it could get some legitimacy this side. If it didn't work out that would have been fine but sad.
It's about 6 hours and Although a lot of the content is the same as found here and was skewed with a South African bias , my intention from here is to break it into portions, edit it down and put it nearly everywhere for free, youtube, skillshare, udemy etc, and https://learn.osarch.org/
Once it's all up, probably in a month or so I wonder if there are any people here who would interested in attempting the same process in their locale? We are quite an international group and I can't say if it will be received the same but I think we've got a precedent here. And I would be very keen to help people who think they could present