[BlenderBIM] Deleted objects still exported to IFC
I have made a very simple IfcProject in BlenderBIM, with three IfcBuildingStoreys and an IfcBuildingElementProxy to clarify where the 0-point is in IFC viewers.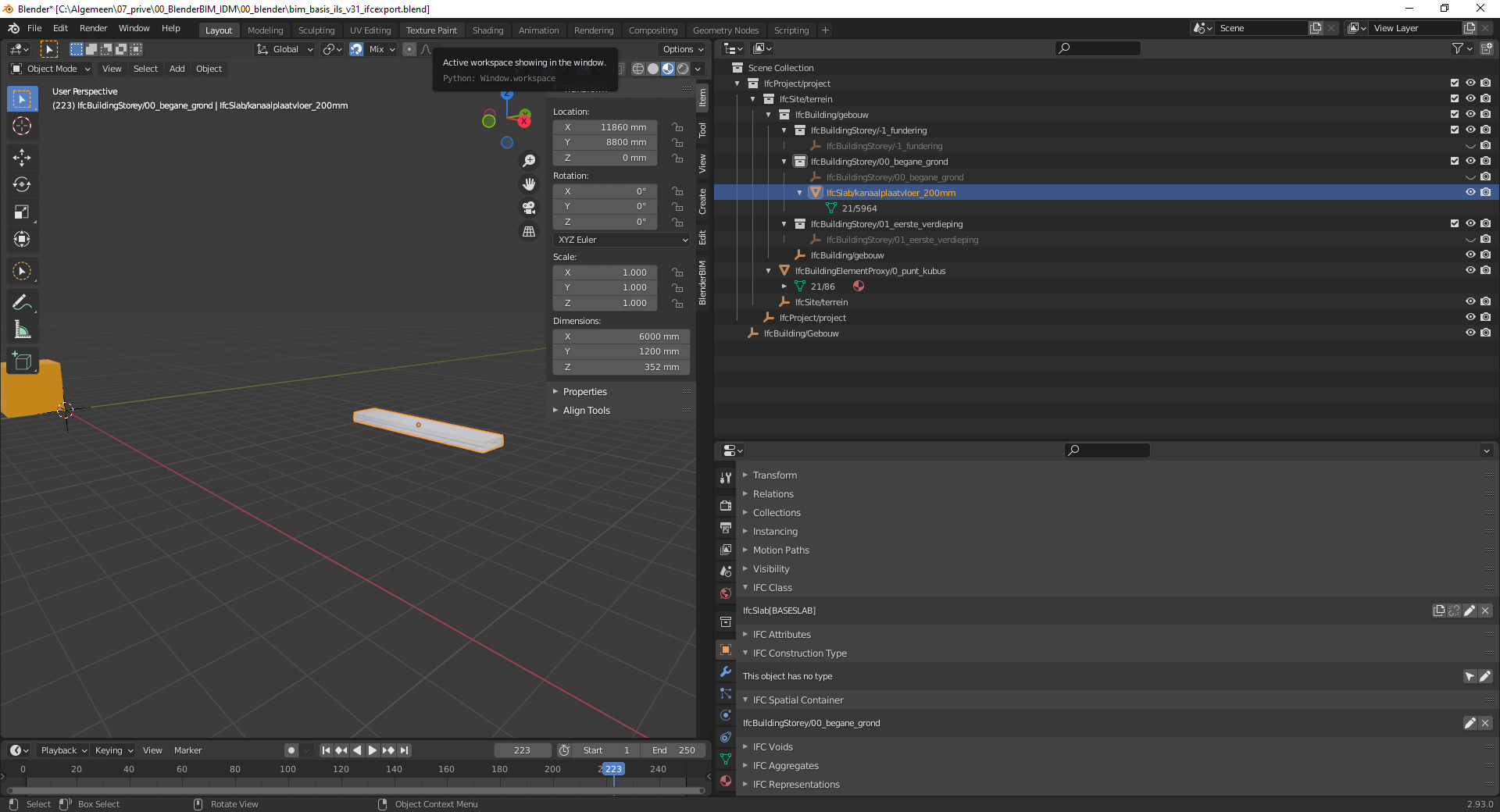 I have imported a precast concrete slab from a supplier, I opened a new Blender session, copy pasted the geometry and set the IfcClass I wanted. I was playing with Copy Paste and Duplicate. And exported it to IFC.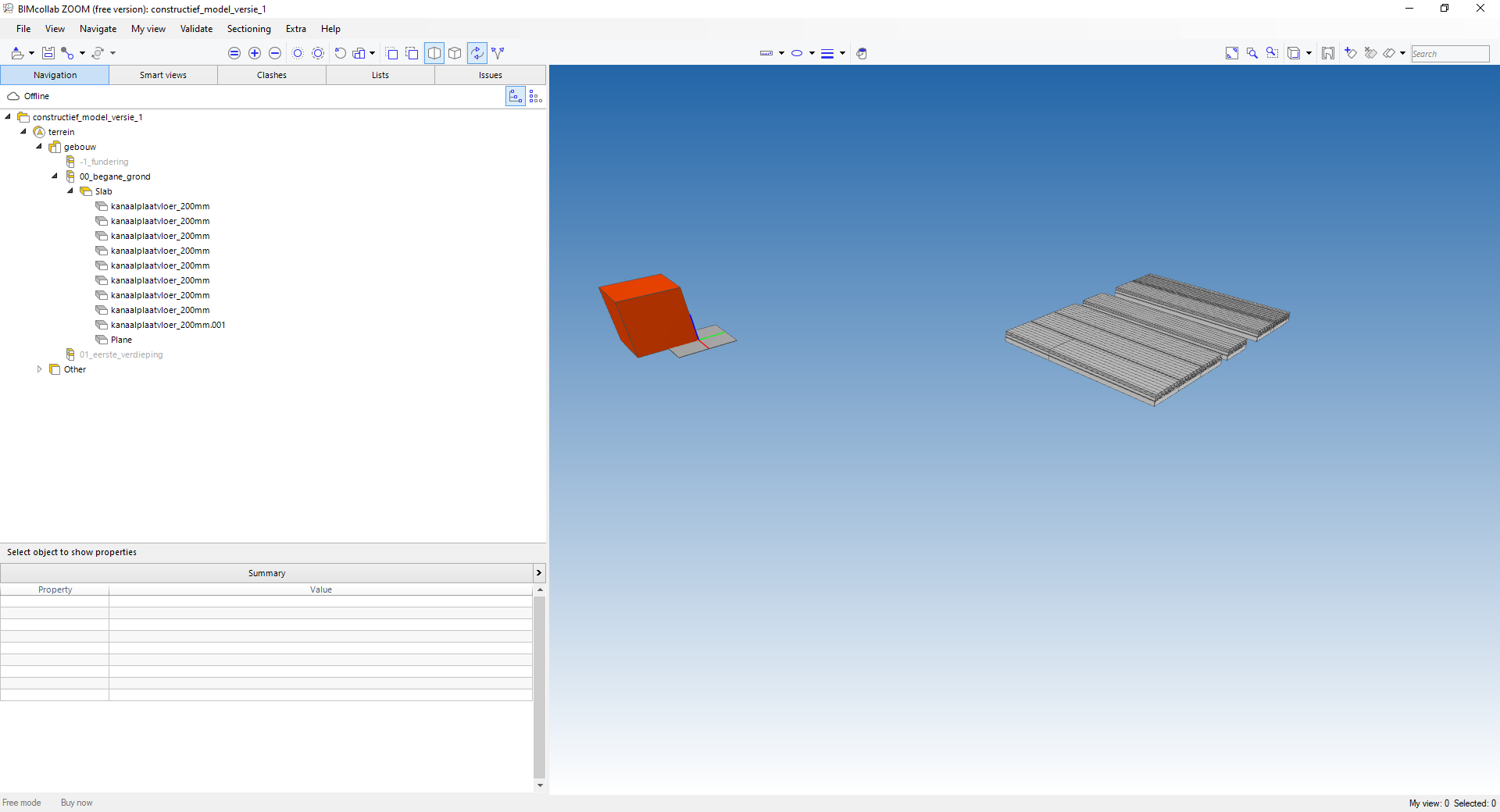 However after I was done, I wanted to delete the slabs again. But when I make a new IfcExport the slabs are not deleted. Am I missing something I need to do in Blender? I know it's still alpha software. But is there a workaround? Sometimes I am seem to be able to delete and add objects without a problem. I have no idea what's going on.
BlenderBIM is absolutely amazing by the way :-). Can't wait to see it mature
Tagged: