[BlenderBIM] & IfcOpeningElements
This day I have been trying to use the Blender BIM add-on as an IFC creation tool, instead of an IFC authoring tool as intended at the moment? (please correct me if I'm wrong).
My aim is trying to find a fast workflow for cutting an IfcOpeningElement in Blender while using the IFC model as the single source of truth.
I have modelled a really simple cavity wall in Blender


added a dumb opening from the Blender BIM add-on


Used the IFC Void tool to cut the opening


Exported it to IFC

I think you see where this is going.
I need to add an opening for each wall, which is extremely time consuming.
However when I do this I can parent the IfcOpeningElements, so when moving them don't have to move them all three individually.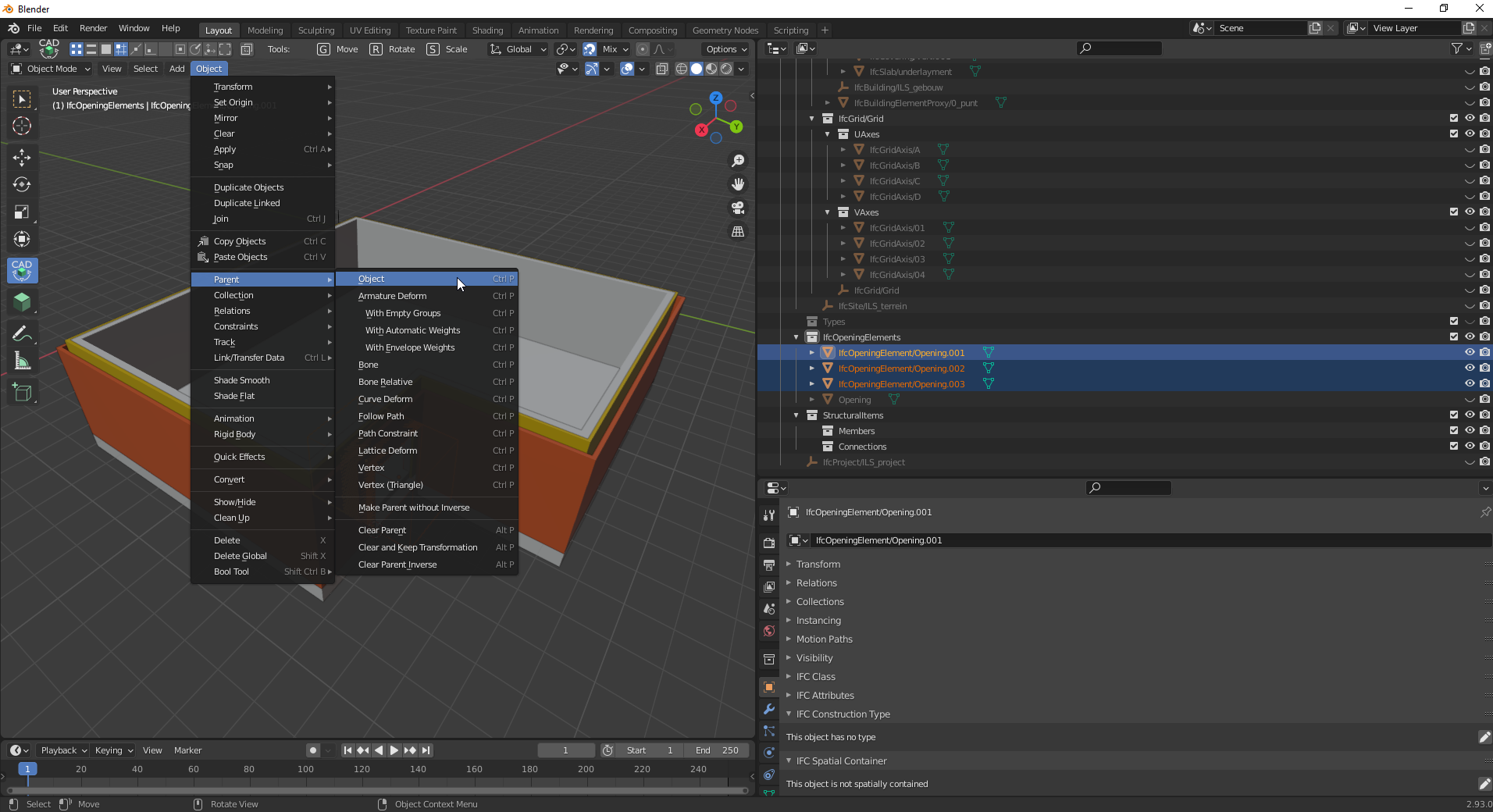 I moved the IfcOpeningElement 1 meter, it worked perfect when exporting to IFC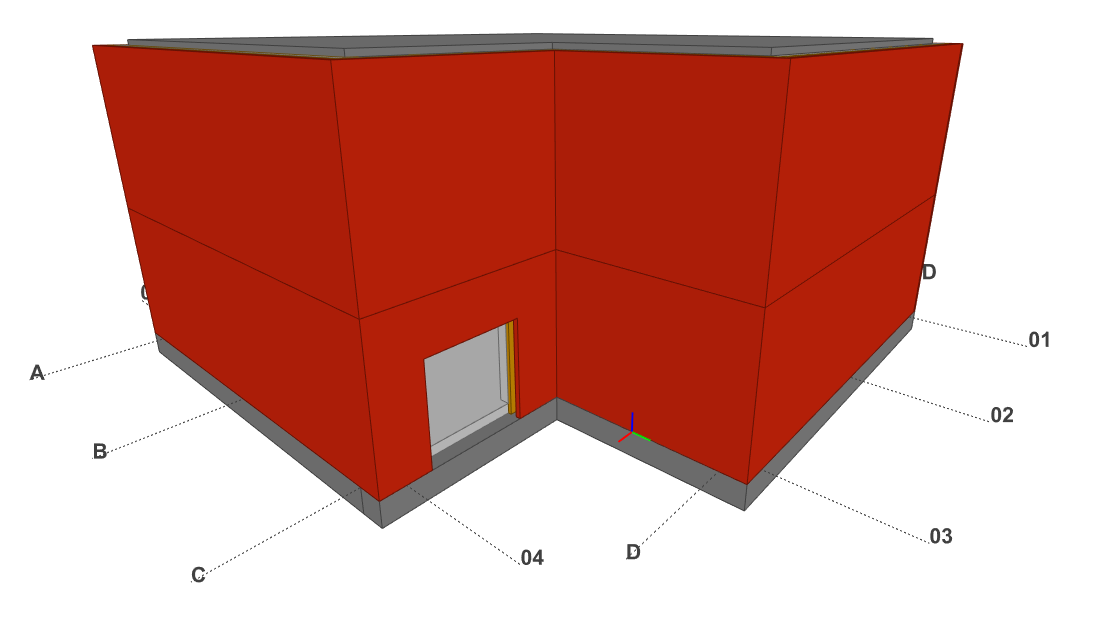 However. Very this method is very time consuming. I know there is Archipack PRO. But I was deliberately avoiding Archipack PRO because I want to use IFC as the single source of truth and not an Archipack or .blend file. Plus I use the parent-object functionality when importing the IFC in Blender again.
I have three questions:
1. Whenever trying to resize the IfcOpeningElements, I all have to resize each three IfcOpeningElements one-by-one. Is there a smarter/better way?
2. When importing the IFC again in Blender to keep the IFC as the single source of truth, I lost my Parent-object (obviously). But the BlenderBIM add-on automatically hides the IfcOpeningElements and does not show the opening: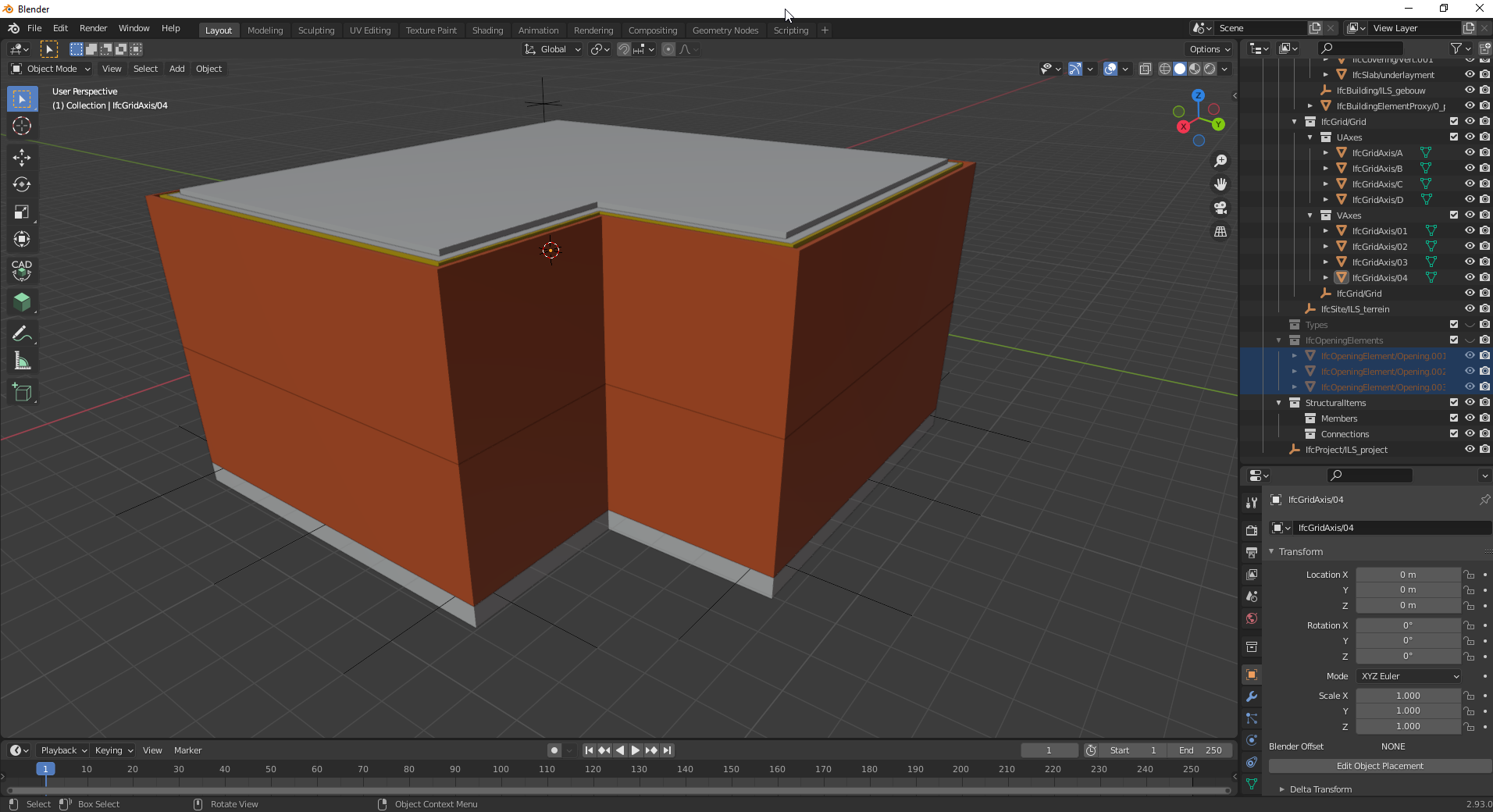 Also when I click show opening, it does not show the opening in the wall while it's still there.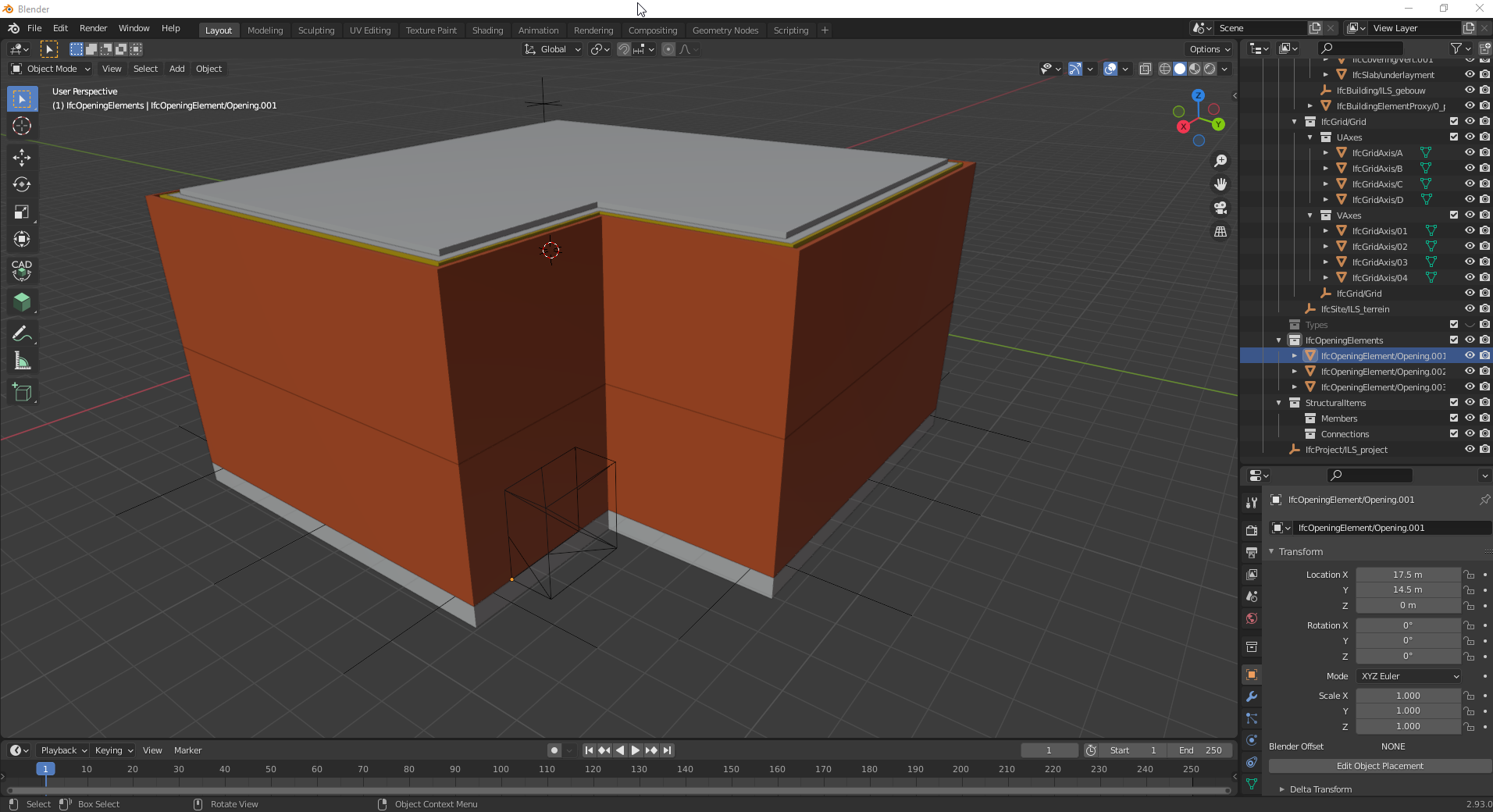 What is the reason for this?
Do you have any idea or an approach for a fast workflow in Blender to use just one IfcOpeningElement to cut through multiple IFC elements? No idea if the IFC schema allows it.
Tagged: