BlenderBIM roundtable, May 5th 17:00 UTC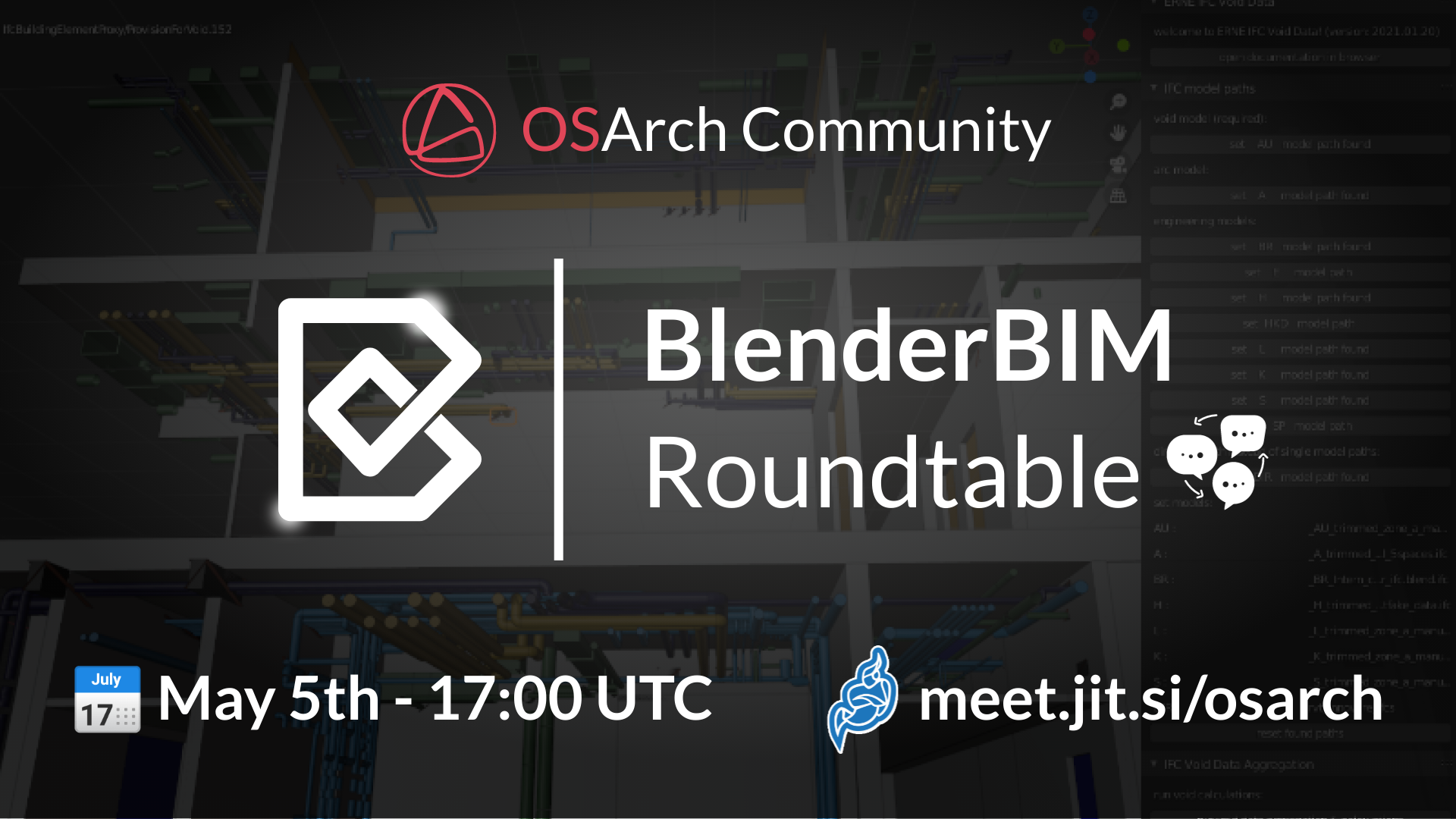 Like BlenderBIM? Does it help you in your work? Do you appreciate all the work that's being put into to?
Here's your chance to give something back to the project.
What needs to happen for this to work best:
We need and advertising graphic, @gokermu has made our great graphic - thanks!
@theoryshaw says he's happy to make the recordings (all videos are archived by @Jesusbill so we have them in one place )
-> We need someone to promote this event on Twitter/Mastodon/LinkedIn - also again afterwards to promote the video once it's on Youtube
-> We need someone to add a 'front page' graphic to the video from @theoryshaw and upload it to Youtube
We have people to help explain all these steps so don't worry if it's not something you've tried before. If we together can do all these things we have a great way of sharing this knowledge about BlenderBIM and showing all the contributors how much we appreciate what they're doing.
Tagged: