Help in objects configuration for better modeling workflow
Hi guys, good morning, I am bothering you to see if you can help me with some questions.
first.- I want to see if there is a way to configure the boolean object of my custom doors and windows, so that they work with the blenderbim "add opening" command.
And second.- There is a way to change part of the parameters of the "solidify modifier" that the dumb wall has, since it has in its configuration the "simple mode" with an offset of -1 , and doing modeling tests I have noticed it works better having it in "complex mode" with "thickness mode" in even and offset at 0 so that the wall has the center axis. and I would like these parameters to remain by default. This is not really that important, because setting up my first wall, I just copy the modifiers to the next ones and it works, but I wanted to know if it can or not.
I attach a couple of images to show what I mean, thanks a lot...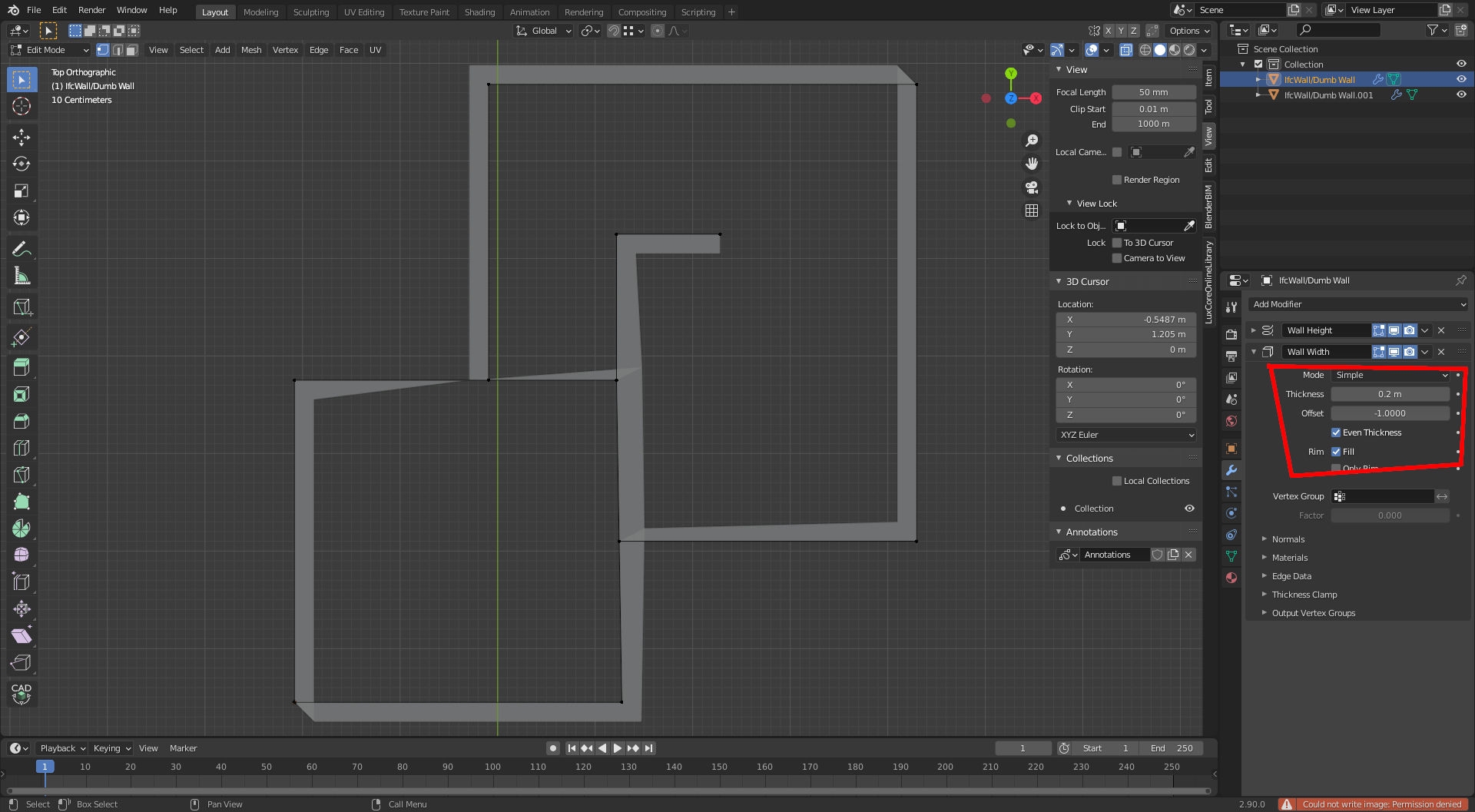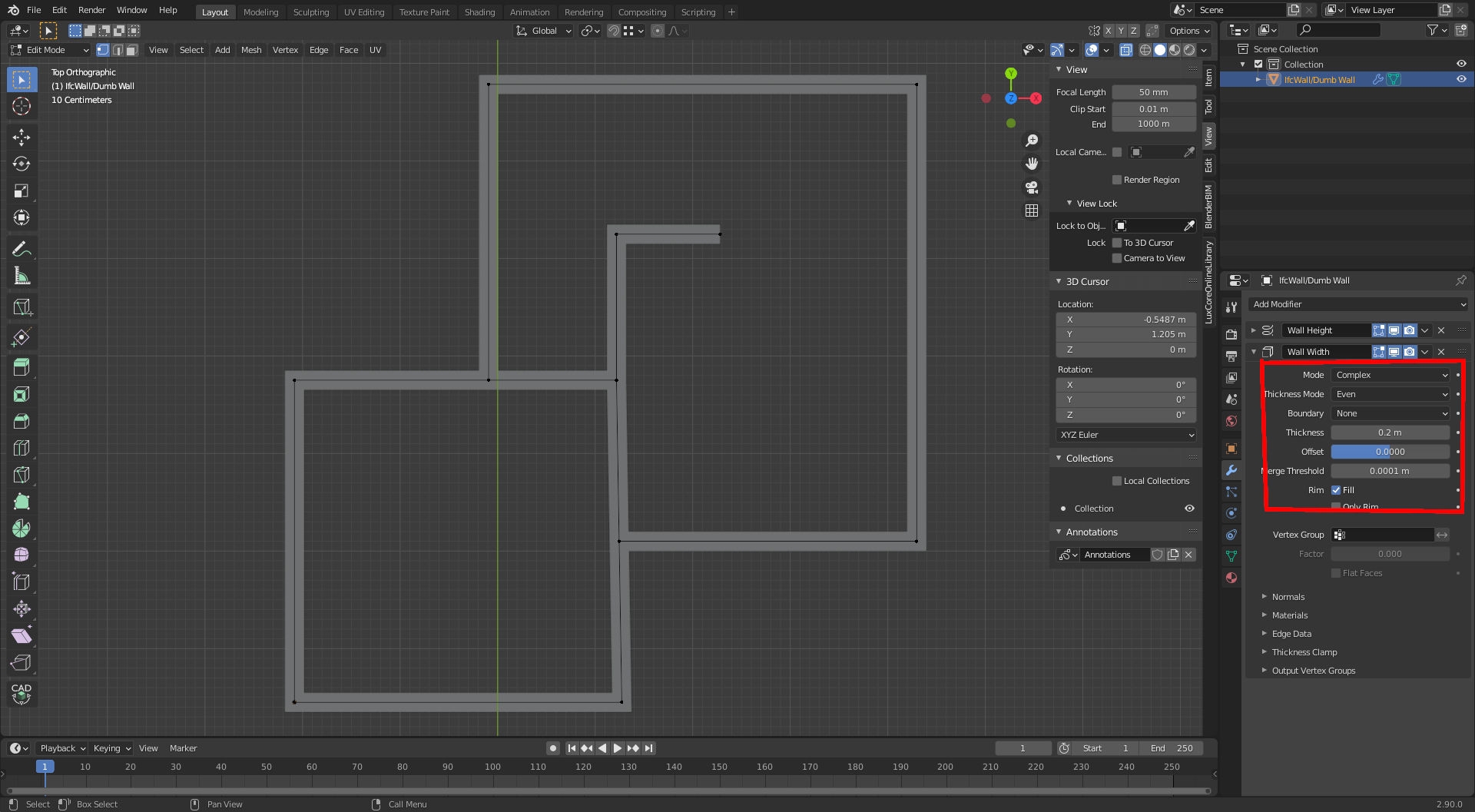 Tagged: