BlenderBIM spreadsheet writer for .xlsx and .ods
For I begin: I decided to make a new thread, because I completely reorganized my repo, it was full of dead links and a complete mess. Hope that's okay.
I have been asking a lot of question on this forum recently and received a lot of help and good tips. This is very much appreciated. I made an add-on for BlenderBIM which creates an Open Office XML file which can be used to filter the IFC elements in Blender.
Here is an installation instruction for Windows.
And here is a video :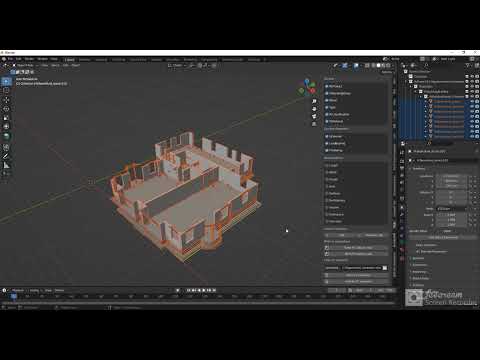 If you have the time to test drive it and give me feedback we could make this a very useful add-on I think.
2022-01-31 Edit discussion name for accuracy
Tagged: